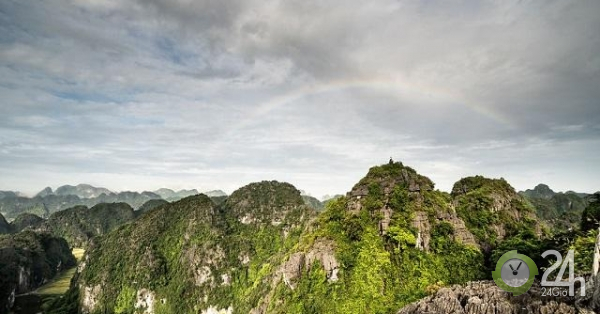 Thursday, 29/11/2013 3:00 (GMT + 7)
Tam Coc is considered one of the most beautiful places in Vietnam. But in the lens of a foreigner, he becomes even more beautiful.
There Kok is also known as Ha Long Bay on land with a huge system of caves, stretching along with numerous limestone mountains rising from the water. There are also a number of historical monuments belonging to the XIII century.
Tam Coc is about 2 hours drive from Hanoi. To see the most beautiful moments of Tam Coc, visitors have to leave early in the morning, the weather is very cool and pleasant.
When you stand high, visitors will see the majestic landscapes of the entire area. It could be a rainbow on top of a mountain, a rug of golden rice under the valley, small boats, floating smoothly on a meandering river … this beautiful landscape makes everyone look excited.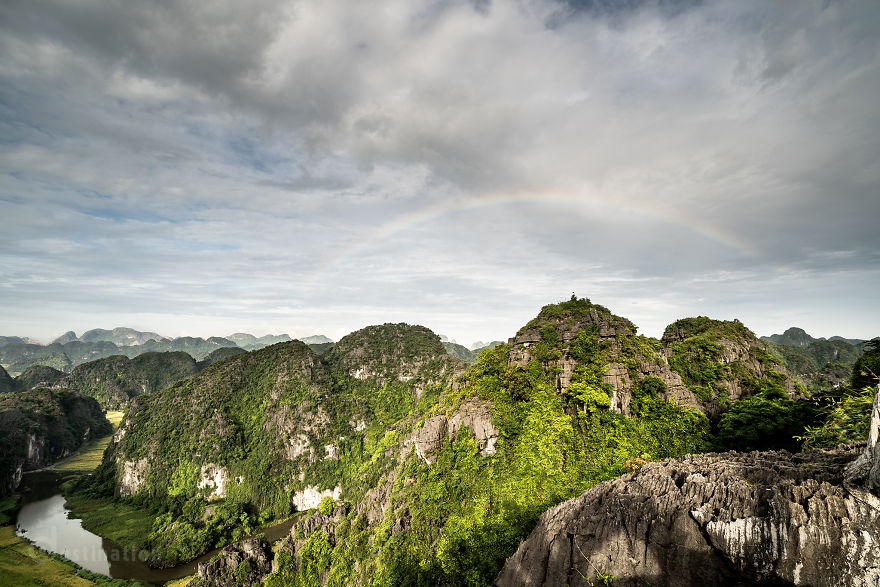 Rainbow on top of a mountain when the sun rises.
Climbing – a breathtaking experience, standing on top of a mountain, you can see magnificent landscapes.
Panorama Tam Coc.
Limestone cave in Tam Coc.
Rice fields ripen in the valley.
The only way to visit is by boat.
Fresh air, beautiful scenery, Tam Coc is truly a creature of nature.
Visitors to Tam Coc are very crowded every day.
Beautiful view of the river.
Standing on top, every corner of Tam Coc is very beautiful.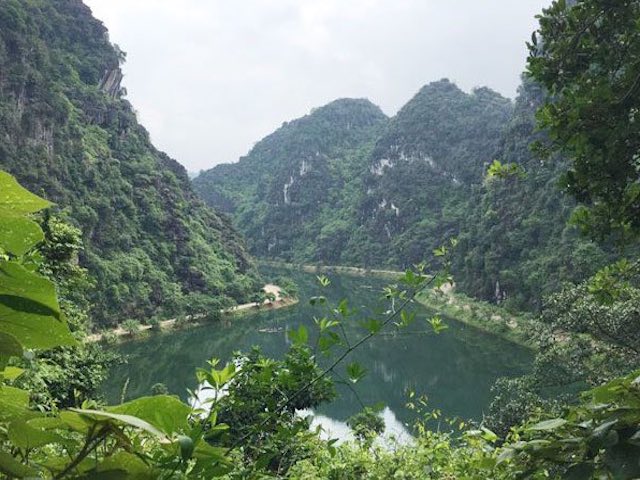 Ancient Hoa Lu, Tuyet Tinh Coc and many other scenic spots in Ninh Binh always attract visitors.