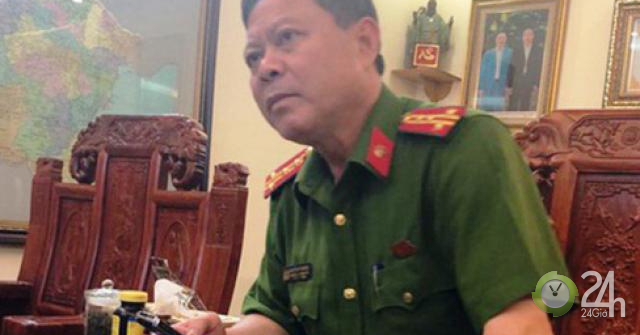 Thursday, 29/11/2018 08:00 (GMT + 7)
Colonel Nguyen Chi Phuon, chief of police for the city of Thanh Hoa, acknowledged that his voice was published on his social network Facebook, but his "uncle" received 260 million dong from his subordinate.
On the afternoon of November 28, Colonel Nguyen Chi Phuon, head of the police department of Thanh Hoa City, Thanh Hoa Province, confirmed that a voice appeared on the recording tape on the social network. Fcebook is his and the conversation is great. "The false ones must now be decided by the competent authorities," said Phuong.
Earlier, a record of more than 23 minutes appeared on the social network: "Colonel Nguyen Chi Phuon, police chief of the city of Thanh Hoa, received $ 260 million in money, was at the denunciation level.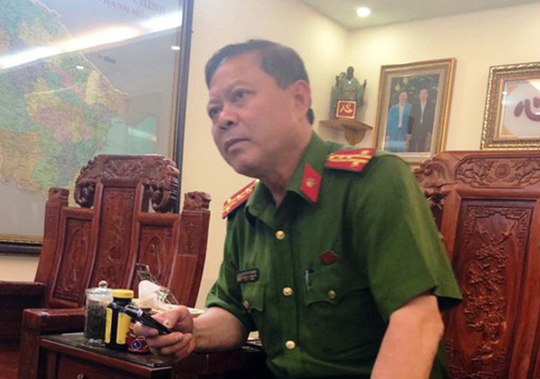 Colonel Nguyen Chi Phuon, Chief of Police of Thanh Hoa City, acknowledged his voice, but the "uncle" about receiving money
This recording shows that many conversations are recorded at different times, including male and female voices. One of them was said to be Colonel Nguyen Chi Phun, Chief of Police of Thanh Hoa City, and the other who worked in the police department under Colonel Fuon.
In the audio recordings that mentioned that the man was working for the Thanh Hoa police, he was involved in stealing a motorcycle to find a colonel. The theme of "starting a case" and referring to money "" The total amount mentioned is 260 million dong, many times …
"Now, from the military, shameful, persecuted, you know what to do now. The family is difficult, his wife is going to give birth to his father's mother, hoping that his brother will help him "; "My uncle has a house, my place will be judged, and this is the hardest part, and I want the money back." "Not so many children?", "She used to give 260 million to tell his uncle …"
In connection with the soundtrack recorded on Facebook, Colonel Nguyen Chi Phuon, police chief of Thanh Hoa City, told the press that the voice in the recording was his and that conversation was real. According to Phuong, this conversation takes place 19 or 20-20-20.
"He worked in the police department, was deprived of the title of public safety for theft of motorcycles in the agency." The gift was real, but he did not. If you do not have the money to take the title of police when you are strictly deciding this, no one is stupid enough to accept it. This is intentionally smearing it, "said Colonel Phuong.
According to Phuong Phuong, when Facebook information was available, he told Thanh Hoa province authorities to check for clarification.
Reporters contacted Colonel Huong Dui Oanh, deputy director of the police department, Thanh Hoa, but the leader said that the information was not available.
Earlier, in July – 2018, Do Duc Hie (SN 1989, a native of Tie Son, Thanh Hoa Province) was the personnel of the Thanh Hoa Police – Thanh Hoa Police. People expelled from industry due to "stealing property" behavior in the police. Hieu was later prosecuted, and Thanh Hoa People's Court published a hearing on November 22, 2018, sentenced to nine months in prison for "property theft", a suspended sentence.
Immediately after completing the audit, the head of the tax inspectorate of the tax department Binh Dinh met with representatives of enterprises (DN) …