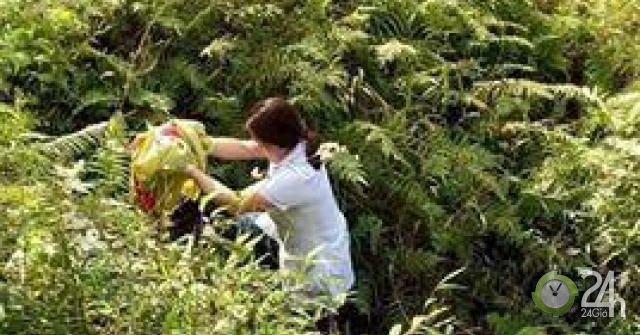 Thursday, January 31, 2019 21:21 (GMT + 7)
A motorcycle with a couple of pregnant women giving birth suddenly to go down into the ravine was lucky that the doctor supported him on the spot.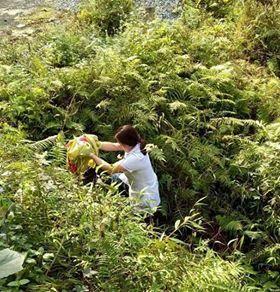 Pregnant women get pregnant in a ravine when they get into traffic accidents.
On January 31, 2019, news from the Bac Me General Hospital, Ha Giang, had just delivered pregnant women with traffic accidents to the gorge.
According to family members, the couple took the motorcycle to the hospital to give birth, but suddenly had an accident that crashed into a ravine. Fortunately, in order to see people on the road, they must call an ambulance at the general hospital Bac Me.
Bs. Nguyen Ngoc Chung, director of Bac Me District General Hospital, said that after receiving a report on pedestrians, we sent a mobile ambulance team to the scene.
Pregnant women – Ms. Giang Thi Tao, 38 years old, in the village of Ha Son II, in Lak Nong municipality, Bakme district, Ha Giang, 5th time pregnant, gestational age, signs of labor and abdominal pain taken by her husband. motorcycles. When driving on a mountain road, quickly run to both husband and wife, and motorcycles fall into a ravine with a depth of about 8-10m.
When the ambulance team arrived, the pregnant woman was already working and was about to give birth, so the paramedics delivered the ravine. The girl weighs 3 kg rouge, is healthy. Currently, both mother and daughter have been taken to Bac Me General Hospital for postpartum care. The health of the child and mother is stable.
"It was very successful to fall on a pregnant woman, and the child was not injured. This is a unique emergency that doctors encounter here, "said the doctor. Said Chung.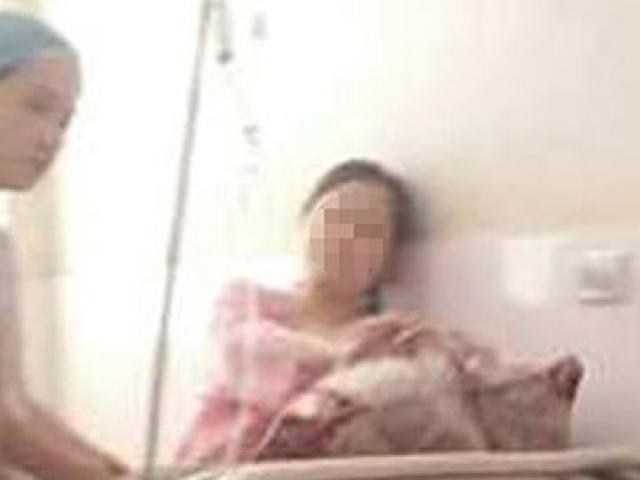 Upon delivery to the emergency department, Ms. Ng.T.H. Pregnancy, severe abdominal pain.