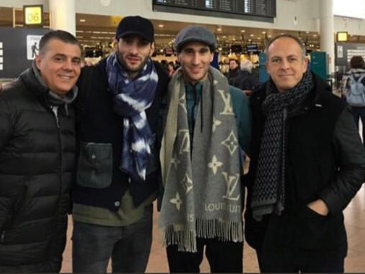 Roy hodgson questioned the transfer policy of Crystal Palace, finding that he did not need to sign January Lukas perry who is "far from his list of priorities."
This month, the Eagles lost a lot of players: Jason Panchon, Jordon Match, Alexander Sorlot and Johnny Williams left in one form or another, but only two players entered the game.
Christian Benteke and Connor Wickham, who returned from injury, helped the Palace fine, but described Perry, the guardian of the fourth pick, and free agent Bakari Sako as two new signatures that seemed to annoy the boss of Hodgson Palace.
"We brought one player I wanted to Bakary Sako – I think he will help us," Hodgson said at a press conference.
"I was told that we invited two players, but, frankly, I do not think that the young goalkeeper is here to look into the future and evaluate it over the next six months.
"The goalkeeper was far from my player in the list of priorities, because we have three very good high-level goalkeepers."
Vincente Guaita, Wayne Hennessy and Julian Speroni all played in the Premier League this season, but Guaita is again in good shape and has now established itself as the first choice.
Source link