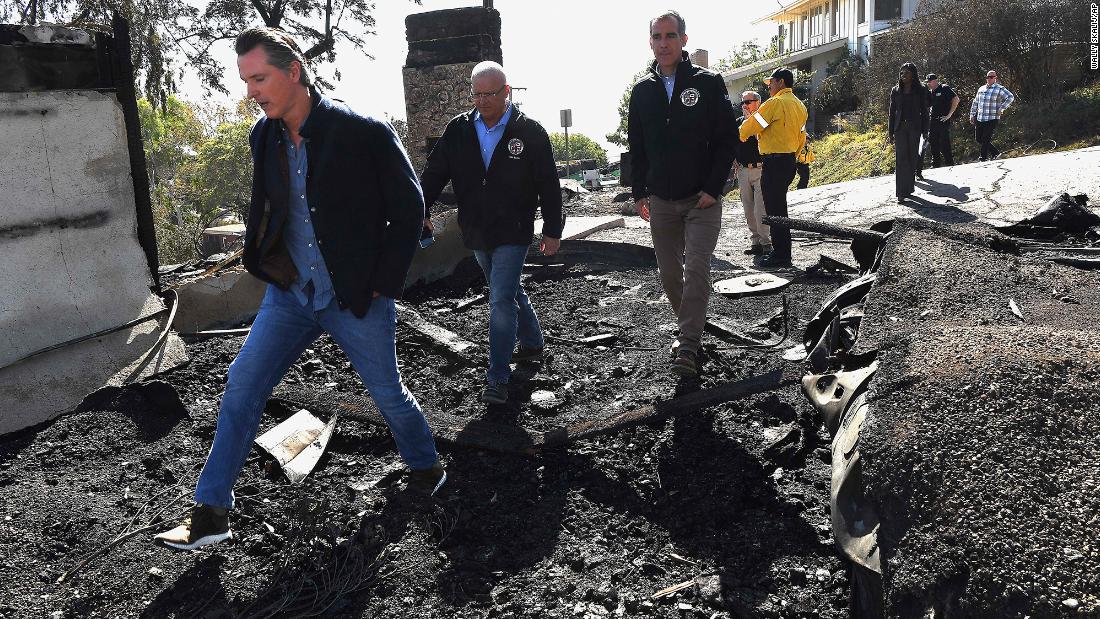 Shutdowns will begin at 6 a.m. local time and before 4 p.m. and will affect areas of Northern California in the foothills of the Sierra, the North Gulf and the Northern Valley.
Pacific Gas and Electric Co. expects strong winds and dry conditions over the next 24 hours, which leads to an increased risk of fire. A power outage in state security will affect 18 districts.
"PG & E will safely recover electricity in stages, as quickly as possible, with the goal of restoring most customers by the end of the day on Thursday, based on current weather conditions," the company said.
"Forecasts indicate that the peak wind season should end in the middle of the morning on Thursday. After the strong winds subside, PG & E will check the de-energized lines to make sure that they were not damaged during the wind, and then restore energy. "
Meteorologists of the enterprise monitor and forecast steady winds at speeds of up to 25 miles per hour and gusts of wind ranging from 30 to 50 miles per hour. A fire watch was released on Sunday in the service area because the vegetation is very dry and the temperature is 5-15 degrees above average.
The utility is constantly criticized for the fact that several times in recent weeks several thousand people turned off the electricity. A practice known as preventive public safety shutdowns deliberately shuts off electricity to prevent fires during strong winds and dry conditions.
Last year, a devastating fire in the camp, which killed 85 people and destroyed thousands of structures, was launched by power lines owned by PG & E. The company filed for bankruptcy in January, as it was pressured by billions of dollars in lawsuits involving deadly forest fires.
To avoid being accused of another fire, some utilities decided to turn off the electricity during strong winds when the risk of fire is increased. In addition to PG & E, the utility company Southern California Edison also cut off electricity in the affected areas.
California Governor Gavin Newsome said the state could take over the utility if it does not go out of bankruptcy by the middle of next year.
"PG&E, as we know, may or may not understand this. If they can't, we won't be idle and passive, "Newsom said. "If Pacific Gas and Electric cannot secure its own destiny and future … then the state will prepare itself as a backup for the scenario in which we carry out this work for them."
Source link