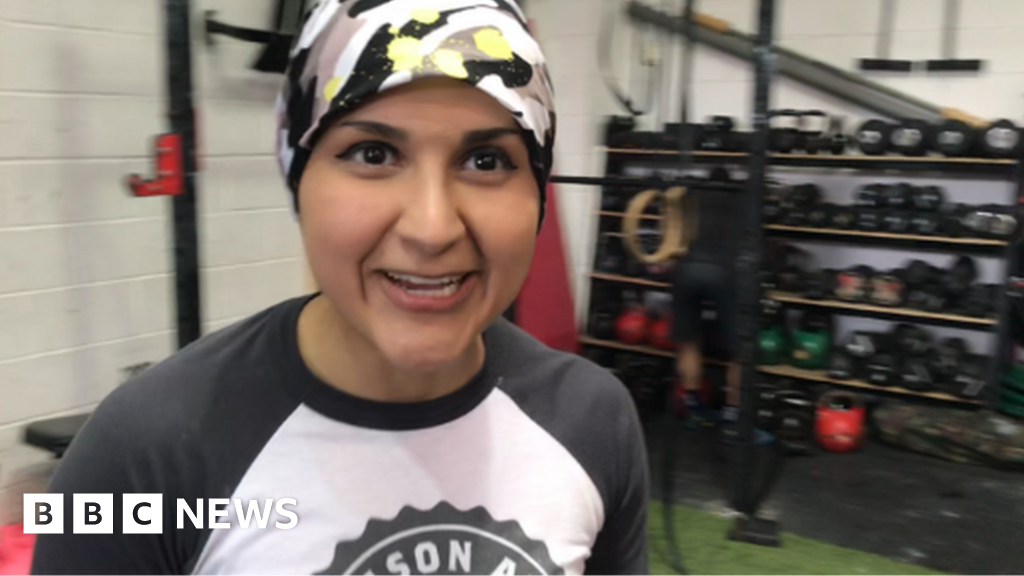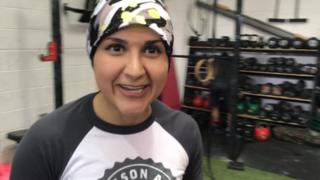 Tribute was paid to the 26-year-old "popular" kickboxer fan who died after being injured in a brain injury during a fight.
Seyd Aletah was seriously injured Saturday night in a series from the Fast and Furious Fight series in Southampton.
Stonehenge CrossFit gym said the fighter, known as Sai, was one of his "most dedicated, emoticons."
He added that more than 30 friends visited her at the hospital on Sunday to say goodbye to death.
Ms. Aletaha was taken to the General Hospital in Southampton shortly before 9:00 p.m. GMT on Saturday.
By posting the organizers of the Fast & Furious Fight Series (FFS) event on Facebook, they said they were thinking about Aletah's family and friends, and if someone needs support, "please come to us or your trainers."
Stonehenge CrossFit Gym said that Ms. Aletaha, who had been a member for over three years, was "popular, kind, and loved by everyone."
Owner Scott Healy said, "This is indicative of her popularity when friends set up camp at the hospital during the day they contacted her family.
"She took part in competitions, was friends with everyone she met, had time for everyone, and was a tireless worker when she trained."
Rosie Sexton, the first British female fighter to speak at the UFC and a member of the board of the English MMA Association (EMMAA), said she was provided with information on what happened.
In her statement, she said: "… there is nothing manifestly unfavorable in the match itself or in how the incident was subsequently handled.
"I was told that there was a doctor and a paramedic who was involved in the provision of medical care and transfer to the hospital.
"With so many people participating in various martial arts in the week, week, up and down the country, this is a very rare but tragic event."
She added: "After talking with someone who is involved, I know that at the moment everything is just in shock, and I can only imagine what they should feel now."
Another tribute: a social network user posted on Exile Gym's Facebook page: "Her dedication to sports was 110%, breaking miles every day, just to train."
Ms. Aletahi's employer, Stanne Stairlifts in Andover, says she was "a kind, generous, and talented designer."
Manager Andreas Sentiswani said: "She had a rare ability to empathize with others, allowing her to develop products that would delight our customers."
Event organizers added: "Security is not something that is ever saved on any of our 19 shows, and all matches are equal.
"We make the environment as safe as possible thanks to prior and subsequent medical care from a doctor, as well as full medical insurance."
According to her social media profiles, Ms. Aletah was from Iran and lived in Salisbury.
Hampshire police said death was not considered suspicious and a file was being prepared for the coroner.
Source link