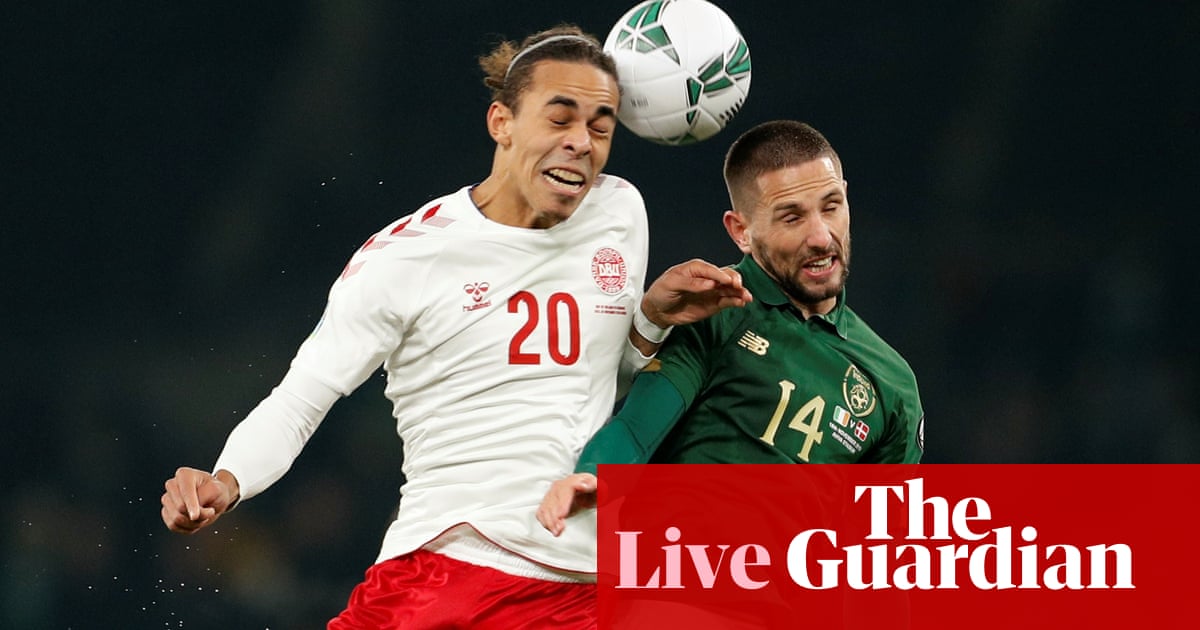 The team news again, now with Twitter handy graphics added:
Republic of Ireland: Randolph, Doherty, Duffy, Egan, Stevens, Brown, Hendrick, Whelan, Horichane, McClean, McGoldrick. Submarines: Kevin Long, Clark, Parrott, Cullen, Byrne, Brady, Robinson, James Collins, Oh & Hara, Maguire, Travers, Judge.
Denmark: Schmeichel, Dalsgaard, Jorgensen, Chiaer, Larsen, Schaun, Braithwaite, Eriksen, Delaney, Poulsen, Cornelius. Submarines: Andersen, Ronnov, Hansen, Dolberg, Heubjerg, Norgaard, Ankersen, Knudsen, Gitkjaer, Christensen, Skov, Wass.
Judge: Felix Breach (Germany).
Fourth official: Marco Fritz (Germany).
Assistant Judge: Mark Borsch (Germany), Stefan Lupp (Germany)
UEFA delegate: Roland Tees (Belgium).