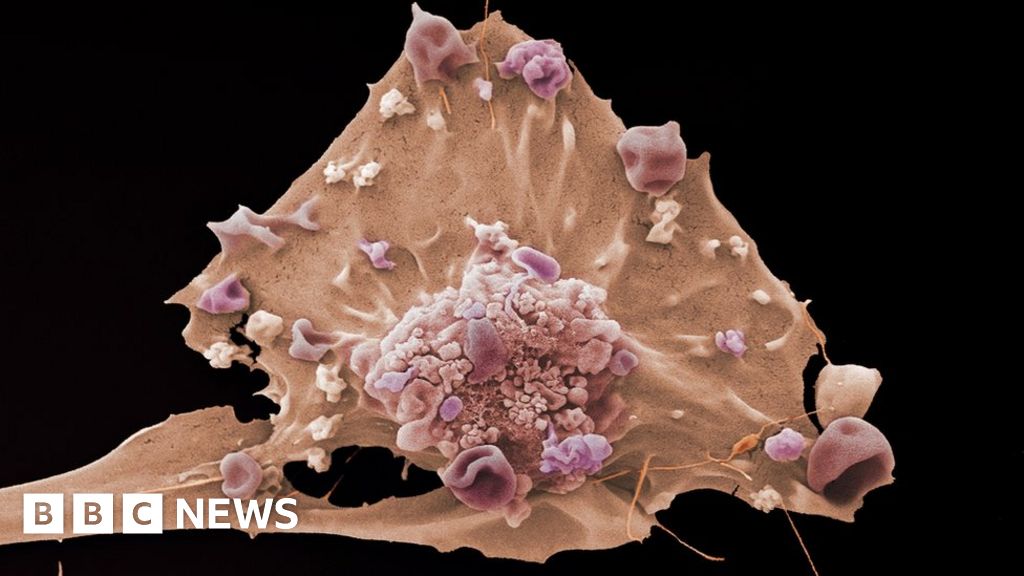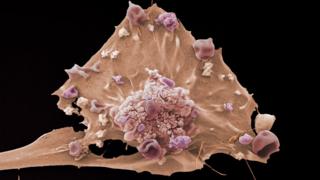 British and American scientists are teaming up to look for the earliest signs of cancer, to identify and cure the disease before it appears.
They plan to "give birth" to cancer in the laboratory to see exactly what it looks like "on the first day".
This is just one of the research priorities of the new International Cancer Early Detection Alliance.
According to him, joint work on early detection of cancer will mean that patients will benefit faster.
Cancer Research UK has teamed up with universities in Cambridge, Manchester, University College London and Stanford and Oregon in the United States to share ideas, technologies and experiences in this area.
Already here
Together, scientists are striving to develop less invasive tests, such as blood, breath, and urine tests, to monitor high-risk patients, improve imaging methods for early detection of cancer, and look for almost invisible signs of the disease.
But they admit that it is "like looking for a needle in a haystack" and may be 30 years old.
"The main problem is that we will never see a person get cancer," says Dr. David Crosby, head of cancer detection at Cancer Research UK.
"By the time it is found, it is already established."
For example, researchers from Manchester are growing human breast tissue in a laboratory using synthetic immune cells to see if they can detect the earliest, subtle changes that could lead to cancer.
Professor Rob Bristow said it was like a "living tissue bank outside of patients."
However, there is always the danger of over-diagnosis, because not all early cellular changes turn into cancer.
Thus, cancer researchers say that they need to be more accurate, as well as look at the genes with which people are born and the environment in which they grow in order to determine the unique personal risk of various types of cancer.
Only then will they know when to intervene.
"Expensive fire fighting"
To date, according to scientists, research on early detection has been small and fragmented, not having the ability to conduct tests in large populations of people.
Dr. Crosby said this collaboration "will bring about changes in our healthcare systems, moving it from costly fire fighting in the late stages of the disease to the ability to intervene at the earliest stage and provide quick and cost-effective treatment."
The data show that 98% of patients with breast cancer live for five or more years if the disease is diagnosed in stage 1 – the earliest stage – compared with only 26% in stage 4, the latest stage.
But at present, only about 44% of patients with breast cancer are diagnosed at an early stage.
There are breast cancer, bowel and cervical cancer screening programs in the UK when people reach a certain age.
However, there are currently no reliable screening tools for other cancers such as the pancreas, liver, lung, and prostate, which means that survival rates are often much lower.
Professor Mark Amberton of the University of California said that the development of images such as MRI was a "silent revolution" that could replace the needles used in biopsies in diagnosing prostate cancer.
"Only aggressive cells see the pictures, they skip what you don't want to find, and solve the problem of over-diagnosis," he said, but warned that it was expensive and time consuming and "not yet ready for prime time."
More accurate hyperpolarized MRI scans and photoacoustics, where laser radiation is delivered to the tumor, creating sound waves that are analyzed to obtain images, are the next achievements that are being tested in tomography.
Professor Amberton said the next goal was to see which crayfish are suitable for this type of image.
Professor Rebecca Fitzgerald at the University of Cambridge is developing an advanced endoscope to detect precancerous lesions in the digestive tube and colon.
She said that early detection was not given due attention, and some cancer tests can be very simple and inexpensive.
Professor Fitzgerald said she looked forward to working with foreign colleagues to bring ideas from the bench to the bed.
Cancer Research UK will invest £ 40 million in the International Alliance for Early Detection of Cancer over the next five years, and the Canford Center at Stanford University and the OHSU Oregon Knight Cancer Institute will provide $ 20 million.
Source link