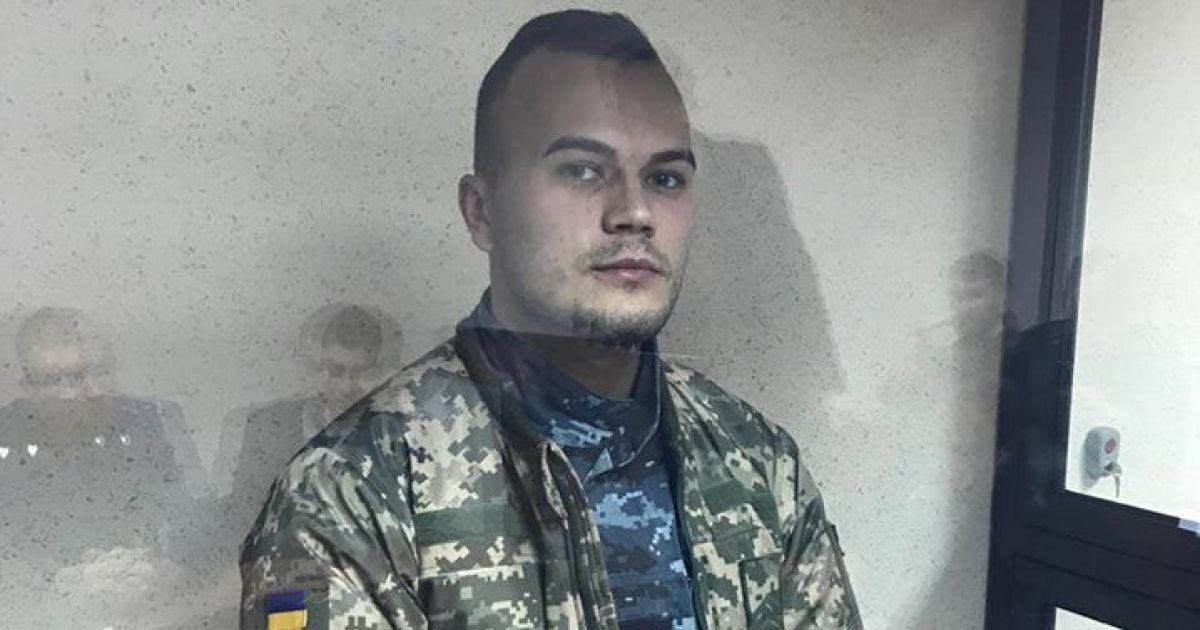 Oleg Melnichuk stated that he did not consider himself guilty.
Captain Ukrainian raid tug "Yany Kapu" Oleg Melnichuk in the "court" in the occupied Simferopol demanded a translator from Russian into Ukrainian.
About this in the broadcast channel "112 Ukraine" said his lawyer Edem Semedlyaev, reports "Gordon".
"He took advantage of the right to an interpreter, said he did not fully understand, he was provided with a translator from Russian into Ukrainian and from Ukrainian into Russian. He also said in court that he did not plead guilty, considered himself not involved in this case and is ready to defend his innocence anywhere, including in the courts, "said the lawyer.
Journalist Anton Naumlyuk, who was present at the "trial", noted that Melnichuk was the only one of the captured sailors who demanded a translator.
"He spoke and filled out documents strictly in Ukrainian," the journalist wrote.
Recall that on the morning of November 25, Russia blocked the passage of the Yany Kapu tug to the Ukrainian tug and the two Berdyansk and Nikopol boats in the Kerch Strait. To do this, the Russians blocked the movement of the tanker under the Crimean bridge and even resorted to the ram of the tug by the Don border ship. In the evening of the same day, Russian ships attacked and captured them, while injuring at least six Ukrainian sailors and capturing the rest in captivity.
On the night of November 26, the NSDC held an emergency meeting and proposed to introduce martial law in Ukraine in connection with the aggression of the Russian Federation in the Sea of ​​Azov.
After the decision of the Security Council, the speaker of the Verkhovna Rada of Ukraine, Andrei Paruby convened an extraordinary meeting of the Verkhovna Rada on Monday, November 26th, at 4:00 pm President Petro Poroshenko, in turn, put into effect the decision and submitted to the Verkhovna Rada a bill on the approval of the Decree of the President of Ukraine "On the introduction of martial law in Ukraine", which subsequently approved Ukrainian deputies.