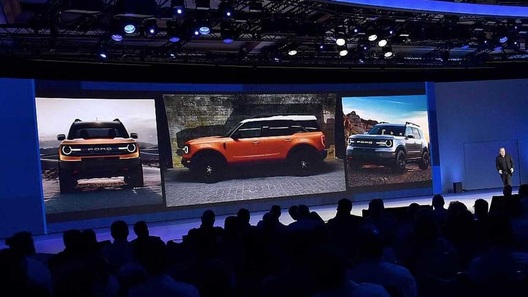 According to leaked information, the future small novelty Ford will call Puma. It is reported by the publication Go Auto, which incidentally claims that Ford has already registered the relevant rights in Australia and New Zealand. However, it is possible that the name for an SUV will consist of two parts, with the first part being Bronco. Thus, the full name of the new product will look like Ford Bronco Puma.
It is worth noting that the company called the Puma a small sport coupe on the Fiesta platform, which was produced at the turn of the millennium – from 1997 to 2001, so Ford fans do not associate this word with off-road. However, apparently, the manufacturer decided that the name of the mountain cat is quite suitable for a small SUV.
By the way, it will be revived not everywhere. According to preliminary information, at least in North America, the future novelty will receive a different name, and the main names are Maverick or Timberline. Interestingly, "Maverick" in the biography of Ford was already, and of the four generations, three models had a frankly off-road character, although they were the fruits of Ford's "friendship" with other automakers, but the first one was again a relatively small coupe.
Official technical data on the future SUV yet. According to one of the versions, its design will be designed in the spirit of the classic "Bronco", which will become the hypothetical "Puma" older brother. On the other hand, Ford is preparing to launch another crossover with a monocoque body, which is planned to be built on the Ford Focus platform with the borrowing of a part of the structure from the Ford Escape.
Source link