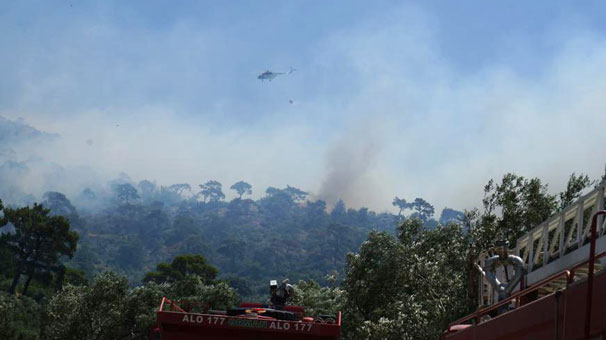 District of rural district Akchapynar-Buyukdere, maquis district, the cause is still unknown in the fire zone. The flame quickly spreads under the influence of the wind.
To control the effective fire around the settlements on the outskirts of Mount Madra, the teams were sent to the region.
Edremit Forest Management teams intervened in the fire from the air and helicopter. The municipality of Balikesir also supported this work, transporting water by tankers.
The fires began as a firefighting cover in Edremit and Balıkesir deployed on two helicopters, 7 pumping, 3 water supply vehicles and 25 firefighters and 6 technical staff.
As a result of the efforts of the teams, which lasted about 3 hours, the cooling of the work began under fire control.
Approximately 5 hectares of damaged red pine forest and an olive garden cover an area of ​​5 hectares of the cause of the fire, which causes damage, is under investigation.