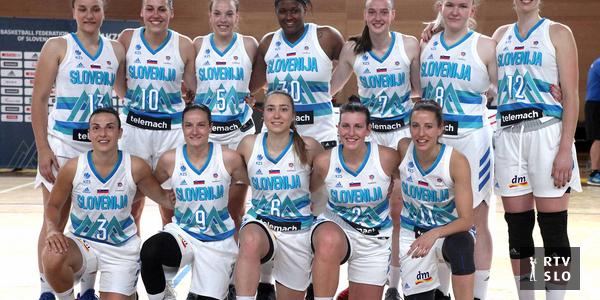 In the first quarter there were five points, and in the second, the advantage has already increased to +12 (36:24). Even before the start of the match, the coach Damir Grgich pointed to Slovakians, who, despite the non-inclusion of the EP at the European summit.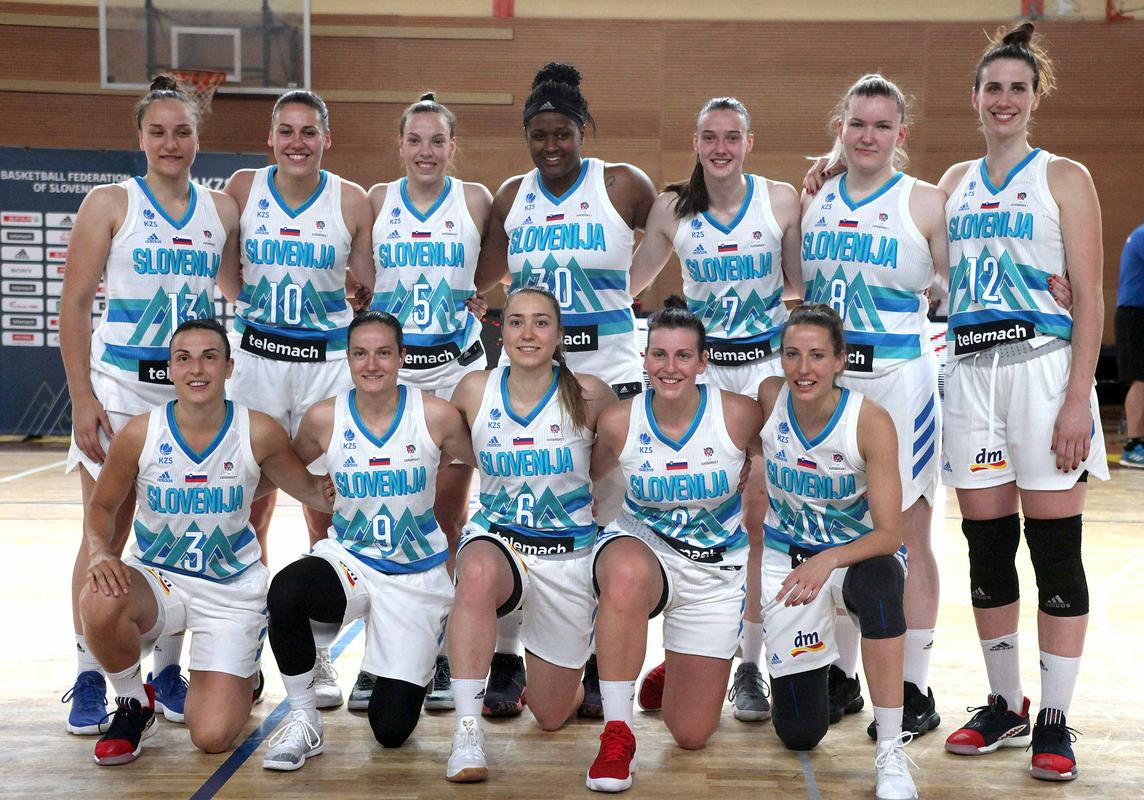 The Slovaks continued to hold the Slovenes in the third quarter, after which they retained the lead in the break, but the last part was again Slovenian. Slovenian footballers got it from 26:12, they did not give up until the last seconds, and in the end they also achieved the highest advantage in the match +26 (83:57).
Zala Frishkovets was the best scorer of the match, who scored 18 points. Anamaria Prezel added 17, Ted Oblak and Eva Lysek after 12 points, and Shante Maria Evans (11) added two points.
Captain Nika Barich blushed in five minutes
Most of the game was played by captain Nika Barich, who prevented the playing field from preventing her knee pain in about five minutes. But at the end of the match she had no more problems, and the medical team believes that nothing serious. The injury to Tine Yakovina is also lighter, which ended in the third quarter after hitting the ankle.
Selector Grgic: We want to keep fresh
"I congratulate the players on their high and deserved victory and thank Škofja Loka viewers for the support they received at the last race in front of our fans. I am satisfied with the show, everything goes according to plans, now we will work first of all to keep the necessary freshness before leaving the championship,"The duel was rated by the selector Damir Grgic,
Slovenes are now waiting for the final part of preparations for Serbia: Saturday's match with Slovakia behind closed doors in Stozhitsa, preparation will be completed in Riga, where he will move with China and Latvia.
Slovenes will play an EP in Niš in a group with Hungary, Turkey and Italy. The first game awaits them on June 27th.
Basketball (Z)
PREPARATORY WEEKS
Shkofya Loka
SLOVENIA – SLOVAKIA
83:57 (19:14, 17:10, 21:21, 26:12)
Frishkovets 18, Prezhel 17, Lisets and Oblak 12, Evans 11, Rupnik 6, Crosel 5, Barich 2; Rakova 13, Yakubtsova, Mistinov and Oroshov after 9.
Friday, June 21, at 17.30 (Riga):
CHINA – SLOVENIA
Saturday, June 22, at 17.40 (Riga):
LATVIA – SLOVENIA