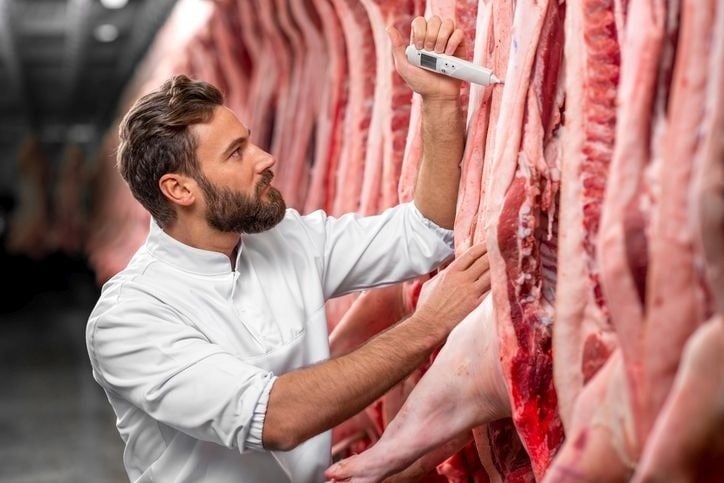 Food scandal in Poland: VIDEO Sick cows are slaughtered at the slaughterhouse, meat is also possible in Slovakia
Polish police are investigating a massacre suspected of illicitly dealing with sick livestock, whose practice has been secretly filmed by a TVN24 reporter. British television station BBC reported a scandal that has raged in Poland in the past few days. Poland's chief veterinarian, Nemchuk, said Monday that on Saturday, TVN24 broadcast information about "the illegal activities of the massacre in conducting official surveillance at night."
TVN24 journalist clearly captured sick cows, which he brought to the slaughterhouse, often not even standing on his own feet. Many of them had injuries to the limbs or spinal column, but they were not even animals with tumors and serious infections. Workers were supposed to slaughter a slaughterhouse. Where the meat was slaughtered after slaughter is unclear. However, difficulties with his track record prompted the Polish authorities to withdraw several meat products from sales, reports the BBC.
It is not clear what kind of disease Polish animals suffered, so it is difficult to predict what consequences meat consumption may have for humans. However, it may be most common with vomiting, diarrhea, or fever.
The video is not suitable for minors and sensitive people!
Excellent control in Slovakia
The State Veterinary and Food Board of the Slovak Republic (ŠVPS SR) received a notification through the Polish rapid alert system. The announcement says that the slaughterhouse responsible for non-compliance with the veterinary control, – Jasienica Mazowiecka, was closed.
"Polish inspection bodies continue to check that meat is sold in other Member States. It was found that the meat of animals slaughtered from January 10 to January 14, 2019 was not delivered fresh to other Member States. and the food administration continues to focus on Polish meat checks at all stages of production and trade. " reported ŠVPS SR on its website.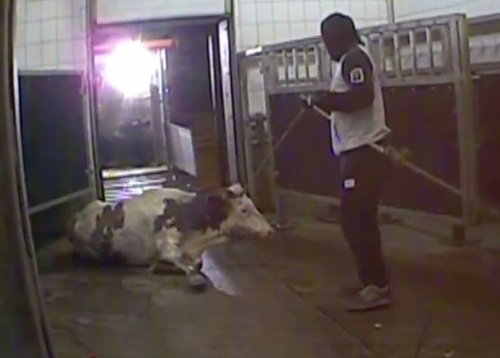 However, today the site has a new update: "The State Veterinary and Food Board was notified that the beef was delivered to three plants in the Slovak Republic: Cimbalak sro, Bardejov, Marek Kazimir – MK FOOD, Gaboltov and Ladislav Cabai Bidovce. ".
Our meat producers distance themselves from Polish practice.
Executive Director Meat Processors Union Eva Forray did not rule out that this meat could go to Slovakia in the morning. "We can assume that such meat can enter the Slovak market through illegal sale or processed in illegal production." Therefore, we recommend buyers to buy meat from approved producers and in stores where meat is known and where information on the origin of meat is available to the consumer. " Eva Forray said.
At the same time, the meat processing association condemned and rejected all illegal practices of Polish manufacturers. "Members of the Meat Processors Union sell meat and meat products in accordance with the current legislation on the welfare, safety and quality of meat and meat products, condemn and reject all illegal acts committed by the Polish manufacturer." Forray added.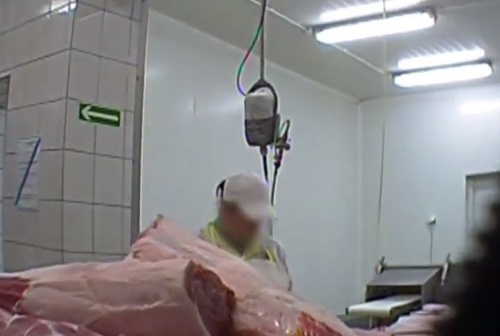 The Association of Meat Processors, according to Forrai, believes that such a procedure is unacceptable in relation to the consumer and damages the reputation of such processors and producers who act in accordance with the law.
company Tauri stated that cooperates only with certified slaughterhouses. "TAURIS as it should cooperate only with certified and approved slaughterhouses, livestock suppliers and livestock breeders who comply with relevant legal requirements. We have strict controls to determine the pH – freshness, microbiology of meat samples and control the presence of undesirable substances in accordance with the legislation heavy metals, antibiotics, pesticides, etc.) says TAURIS GROUP marketing director Iveta Stefanova.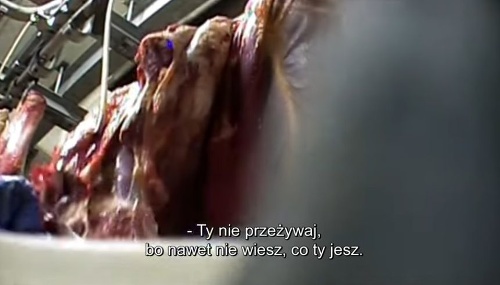 In its products, TAURIS processes exclusively fresh, mainly pork meat of Slovak or Czech origin, according to Ivana Stefanova. Beef accounts for only 8% of the total meat processing at TAURIS.
company Mecom Group she excluded meat from the Polish slaughter, where she found a scandal at her certified Lučenec and Humenne factories. "Mecom Group excludes that meat from the slaughterhouse was processed at our certified factories in Lucenets and Humenne. Our company buys meat from proven and accredited suppliers who work for a long time. commented Mecom junior brand manager Eva Siglova.
Invitation of the minister of the mother, where (not) to buy
It is possible that the slaughter meat from the slaughterhouse in Poland is also located in Slovakia. This was announced on Tuesday by the head of the Ministry of Agriculture and Rural Development Gabriela. mother (CIS) in response to the practice of Polish slaughter suspected of trafficking in sick cattle.
mother According to him, he does not know whether meat has entered Poland from the Slovak market. "That is why I invite everyone who buys meat from various small sellers in Slovak villages, and municipal councilors often help to sell them, creating a space for sale in front of general-purpose offices." she said.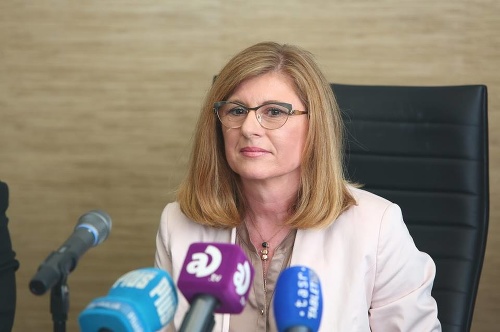 "I appeal to the consumer again: buy Slovak food, wherever it is, where we know that food has passed through our complete control from breeding, defeat, meat processing to table tops." She stressed.
Care must be taken, especially in border regions.
The chief hygienist of the Slovak Republic, Jan Mikas, called on the regional public health authorities (RÚVZ) in Slovakia to strengthen checks on the traceability of beef from Poland. Most likely, according to him, these are border areas.
The main hygienist, in the interest of protecting public health in connection with the suspicion of processing meat from sick cattle in Poland, put all catering operators in Slovakia in place to focus on the origin of the meat so they can take meat "Only Healthy Safe" from official suppliers duly registered in the database of meat suppliers in the Slovak market.
window.fbAsyncInit = function() { FB.init({ appId : '214247095256236', // App ID status : true, // check login status cookie : true, // enable cookies to allow the server to access the session xfbml : true // parse XFBML }); FB.Event.subscribe('auth.login', function () { SocialReader.afterLogin(); }); FB.getLoginStatus(function(response){ SocialReader.width = $("#floatile").length > 0 ? "narrow" : "wide"; if ((window.location+"").search("narrow") > 0) SocialReader.width = "narrow"; if ((window.location+"").search("wide") > 0) SocialReader.width = "wide"; SocialReader.showReader(response); }); }; // Load the SDK Asynchronously (function(d){ var js, id = 'facebook-jssdk'; if (d.getElementById(id)) { return; } js = d.createElement('script'); js.id = id; js.async = true; js.src = "http://connect.facebook.net/sk_SK/all.js"; d.getElementsByTagName('head')[0].appendChild(js); }(document));
Source link