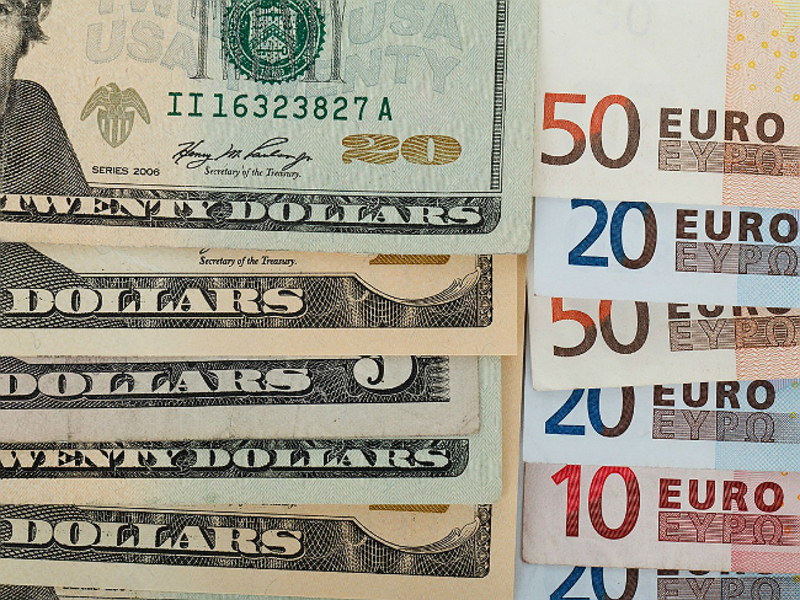 The US dollar exchange rate "for tomorrow" at the beginning of today's trading on the Moscow Stock Exchange by 10:01 lost 4 kopecks to the previous close and amounted to 65.62 rubles. In this case, the euro by this time rose by 9 kopecks to 74.8525 rubles, according to the data of the exchange.
As Alpari analyst Vladislav Antonov notes, "US President Donald Trump, through Twitter, thanked Saudi Arabia for the increase in black gold production and the reduction in oil prices." "After 7% collapse, the price of oil corrected to the level of $ 64.44 per barrel. Market participants even ignored a published report by the US Department of Energy, which reflected an increase in the country's oil reserves by 4.9 million barrels for the week to November 16. Gasoline inventories decreased by 400 thousand barrels, distillates – by 2.3 million barrels. Oil production in the United States remained at 11.700 million barrels per day, "the expert said in a review.
According to him, "for the dollar / ruble pair, trading ended at around 65.66 rubles, and for the euro / ruble pair – at the level of 74.76 rubles." "On the exchanges in Asia, oil is trading at a loss of 0.4%. While maintaining a negative value, trading in ruble pairs on the Moscow Stock Exchange will open with a slight increase of 10-15 kopecks, "suggests Antonov.
He recalls that "in the US today is a day off, so the activity in the Forex market and volumes will be reduced." "In this regard, the ruble pairs expect consolidation at current levels in the range of 80 kopecks. For the dollar I allocate a range of 65.40-66.20 rubles. For the euro, such a trading corridor is within the boundaries of 74.55-75.35 rubles, "adds the analyst.
Source link