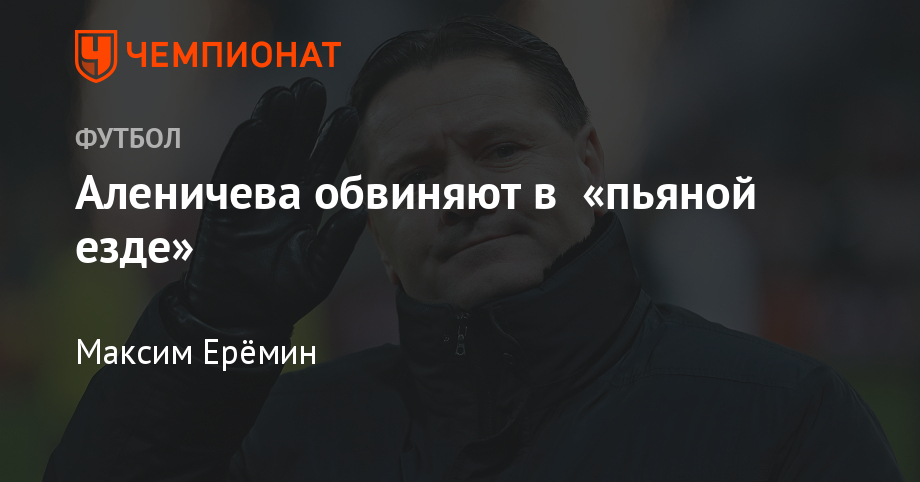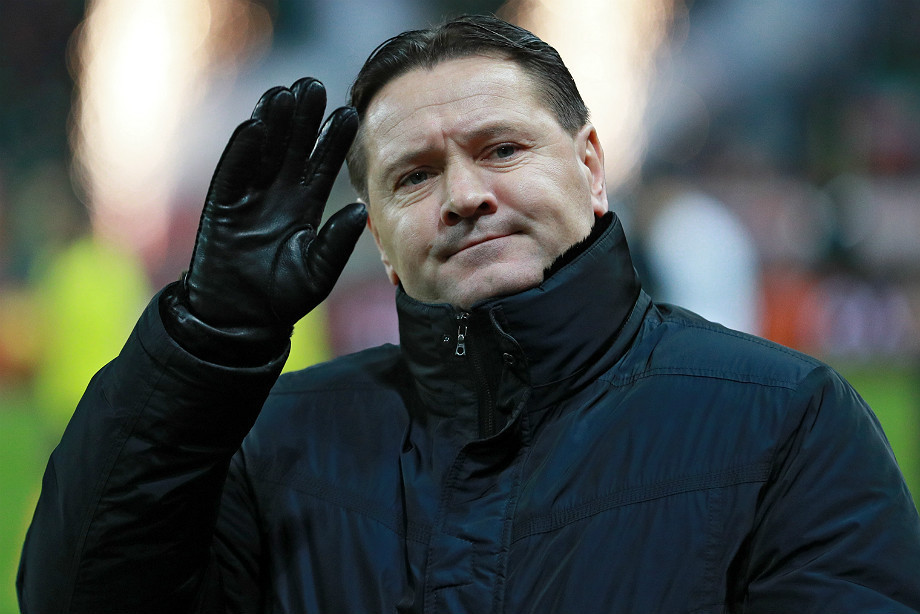 Alenichev caught drunk driving. He threatened DPS officers
Coach caught on the way from the bar.
The head coach of "Yenisei" got drunk behind the wheel. That incident happened at night – Alenichev drove home from the bar. DPS officers confirmed the detention of a 46-year-old man in a Hiunday car. This is the Yenisei car. This weekend in Krasnoyarsk, there was a raid to catch drunk drivers, and patrol officers managed to catch 47 violators. Judging by all, one of them was Dmitry Alenichev.
Source: Alenichev arrested drunk driving in Krasnoyarsk
Details
Local media claim that Alenichev drank in the bar. There he quarreled with one of the guests and hurriedly left the place. A participant in the conflict called the DPS and gave a patrol tip. Due to this, they were able to track down his car. According to the officers, Alenichev, when detained, behaved rudely – he refused from medical certification and threatened DPS nicknames.
It is not yet clear whether the trainer himself got into the department, but his car was taken to the parking garage. Her photos have already appeared on the web. If you look closely, this car really has the symbolism of the Yenisei.
As for the subsequent punishment, nothing really terrible Alenichev threatens. In Russia, a drunken ride is punishable by a fine of 30 thousand rubles and deprivation of rights for up to two years. This is not to fight chairs.
Bad year
This year's head coach of the Yenisei has been failing. For the most part, sports – his team sank to the very bottom of the RPL.
Only one victory in 14 games – the patience of the Yenisei is unlimited. The resignation seems to be the most logical, but there is talk that there are two serious obstacles.
The first is the presence of influential patrons of Alenichev in political circles. Well, the second, and perhaps most important, impressive compensation by the standards of the Yenisei, which the coach will have to pay for his dismissal. He himself does not intend to retire.
"Yenisei" has once already announced that Alenichev has retired from working with a team. The game with "Anji" drove it. Alexander Alekseev. Alenichev returned to the post already in the next game (see possible causes a little higher). And lost again – 0: 3 Krasnodar.
By the way, shortly before the DPS incident, the Yenisei footballer Arthur Maloyan gave the "Championship" a frank interview. In it, he did not hesitate to drive around Alenichev. If you missed – it's time to read.
"Alenichev seemed to stop noticing me." Creek soul football "Yenisei"
Artur Maloyan – about the difficulties with Dmitry Alenichev and the possible reasons for the failure of the team.
Source link