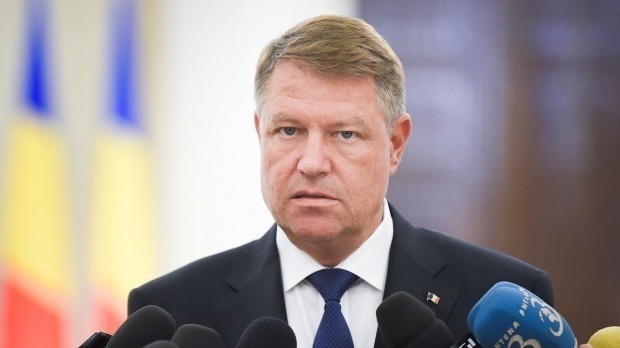 Chairperson's statements were transmitted LIVE on freedom:
"This is a permutation – this is a bad decision
– I still believe that the right decision for Romania would be and remains a substitute for this government, which has created many probes for Romania
– Until then, we have this permutation. I agree to do the shuffles, but I have to do a few things here:
– First of all, we need to remember that we face a difficult challenge, the presidency of the EU Council, which we will take on January 1, 2019. The success of Romania is only to the extent that the ministries carry out their work and the approach of Romania is coherent
– Conclusion, we need ministers who work very well.
– Secondly, very little time, official visits have already begun to see if we are ready to assume this presidency.
– We have to act repeatedly
– In this regard, we issued a resolution on the reshuffling, taking into account the proposals
– Ministers Vasilesku, Andruksha, Bran withdrawn
– notes the resignation of Mihai Fifora
– The following persons are appointed: Mr. Lesch la Apérare, Boude-la-Munch, Badalau-la-Economia, Breitz-la-Culture, Petrescu-la-Communication, Matey-la-Sport
– The other two proposals will be considered inappropriate and will be rejected (Lia Olgutz Vasilescu in Transport and Ilan Laufer in the Ministry of Regional Development) "
---
Klaus Johannis makes press statements the day after the government reshuffle in Dienica. The government expected the government to sign today decrees appointing new ministers.
The Social Democrats voted yesterday at a meeting of the National Executive Committee, which resulted in the first personnel changes in the government of Dentsil.
7 ministers leave the government following the decision of the party, the most important of which is Paul Stenescu, the minister of regional development, one of the "friends" who opposed the leader Liviou Dragnea, and also loses the post of deputy prime minister.
Another interesting step is the transfer of Labor Minister Lia Olguta Vasilescu from the Ministry of Labor to the Ministry of Transport. Three former ministers of the government of Greendean, the first government of the PSD after the 2016 parliamentary elections, returned to leadership: Ilan Laufer, Beniamin Lesch and Alexander Petrescu.
---
See also:
Underground strike underground. Top Legislation: A protest that affects 700,000 people must be held to determine whether this is legal or not!