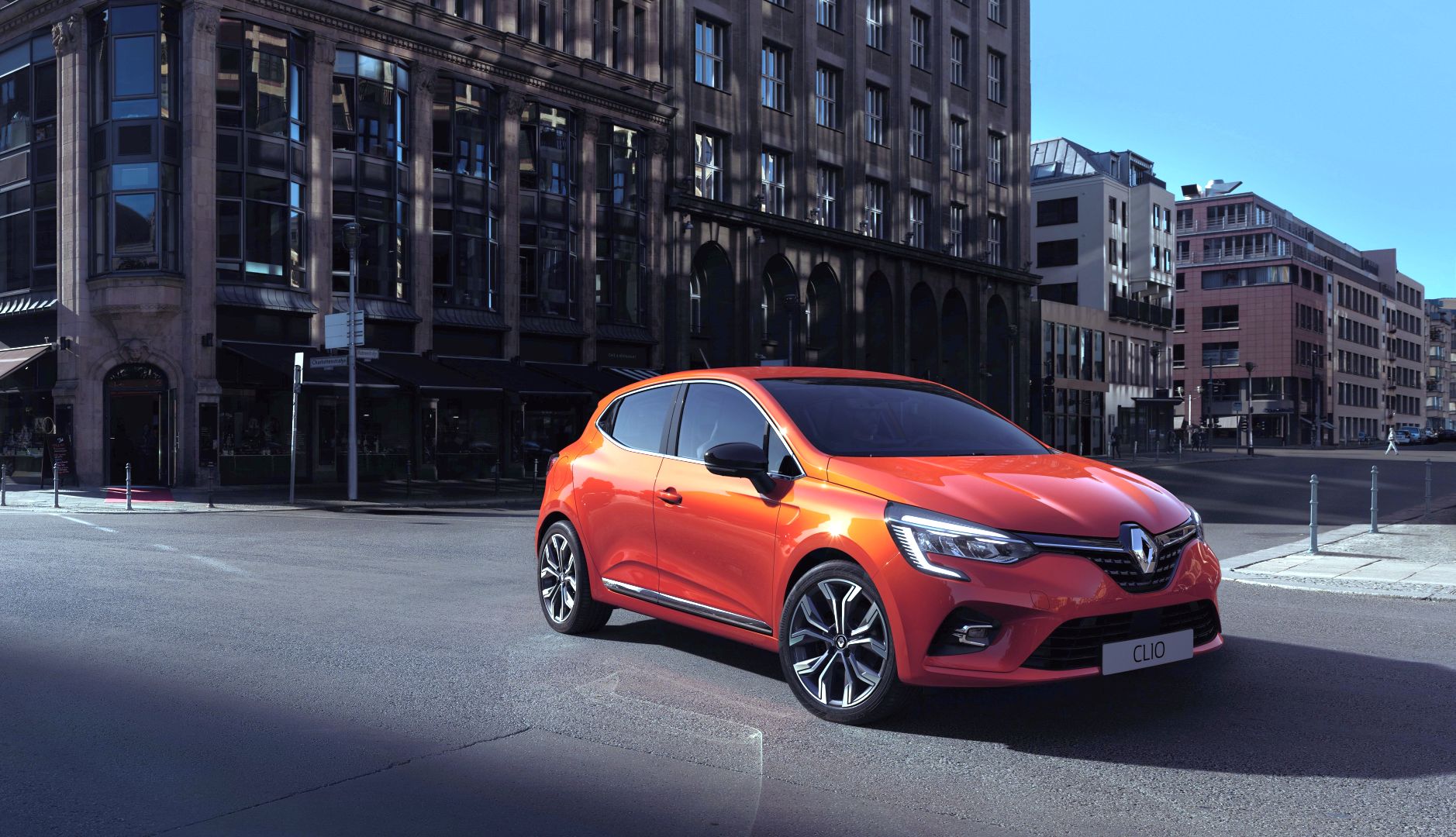 The day after the French in Renault presented us the interior of a new model, official photos came from the outside of the car. The new Clio retains the design lines of the old generation, but sporty accents give it a more dynamic look.
See also:
The front hood consists of two ribs, the grille has a more generous size, and the front panel has a larger opening for better engine cooling.
The new Clio is 14 mm shorter (length 4048 mm), 30 mm shorter (height 1440 mm) and 66 mm (1798 mm) wider than the previous generation. The French ensure that the new exterior dimensions provide a more spacious interior and a generous 391-liter trunk, the largest in its class. (VW Golf has a trunk capacity of 380 liters).
The best-selling model from the French manufacturer comes with three new exterior colors: Valencia Orange, Vision Brown and Celadon Blue. In total, customers can choose from 11 shades and three outer packages (red, orange and black).
All new models are equipped with LED headlamps, which are made in the shape of the letter C, taking into account the optical characteristics of the new models in the lineup. And the rear optical units changed their shape and got the effect of the 3D effect.
Customers can choose alloy wheels up to 17 inches, fitted with 205/45 R17 tires.
The new Clio comes in two new outfits, the GT-Line becomes R.S. Line. The changes proposed by this outdoor package underline the sportiness both indoors and outdoors, adding elements specific to R.S. The special grille will dominate the front, the version will have special wheels, and the interior will have sports seats, a sports steering wheel, a sports pedal and carbon fiber emblems.
The second equipment that customers can choose is "Initial Paris". This is already presented on other models in the lineup (Captur, Scénic, Talisman, Koleos and Espace). This package emphasizes elegance and adds more chrome elements and a new 17-inch rim. The interior of this equipment will benefit from two color schemes (black and sand gray). Within this equipment, customers can also choose leather armchairs.
Despite the fact that the French have not reported any details about the new Clio engines, we can expect to see the 1.0 SCe, 0.9 TCe and 1.3 TCe gasoline engines under the hood of the new model.