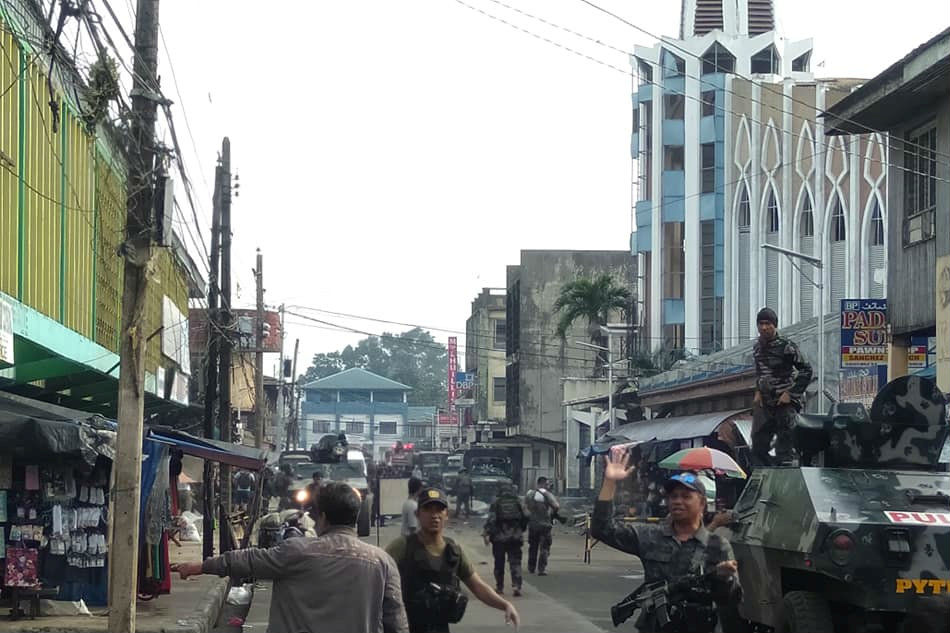 Manila – Attack helicopters were deployed to Sulu for the "total war" of President Rodrigo Duterte against Abu Sayyaf, who was accused of mortally bombing the church, the military said on Wednesday.
An air strike was struck in the remote city of Patikul on Tuesday, and authorities are awaiting a response from the troops on the ground, said Col. Jerry Besana, a spokesman for the Western command Mindanao.
"The general war between Iran and the Abu Sayyaf terrorist group, Tula-Tula by Yiyan," Besana told DZMM Radio. "Ang Kawthusan according to Kasi Ning President, ah pulbus talaga ang mga Abu Sayyaf".
(Our entire war against the terrorist group Abu Sayyaf continues. The president's order is to disperse Abu Sayyaf.)
Two explosions occurred during Sunday Mass at Jolo Cathedral, leaving 21 people dead and 100 injured.
A group of militants of the Islamic State claimed responsibility for the bloodshed in Jolo. The military said it didn't disregard it, but said that Abu Sayyaf Ajang-Ajang's subgroup was suspect.
The military released on Tuesday surveillance footage, which depicts the pseudonym Kama, brother of the murdered leader Abu Sayyaf, with a mobile phone that could be used to launch bombs smashing benches and windows, and the bodies left scattered inside Jolo's cathedral.
President Rodrigo Duterte said Tuesday that suicide bombers were responsible for the bombings, and that the criminals were a couple.
Besana refused to comment on controversial statements, but said that the military had received information from the troops on the ground and from the police.
According to him, the military pursue Kama after he escaped from the raid in Patikul on Tuesday afternoon.
The bloodshed in Jolo happened a week after the majority of voters approved the creation of Bangsamoro, a new region giving Muslims in the south greater control over their own affairs.
Sulu, which includes the remote island of Jolo, voted against the creation of a new region, but the province will still be part of Bangsamoro because voters from the current autonomous region supported it.
On Tuesday, police said the blast was "a clear act of terror" and had nothing to do with a plebiscite.
Source link