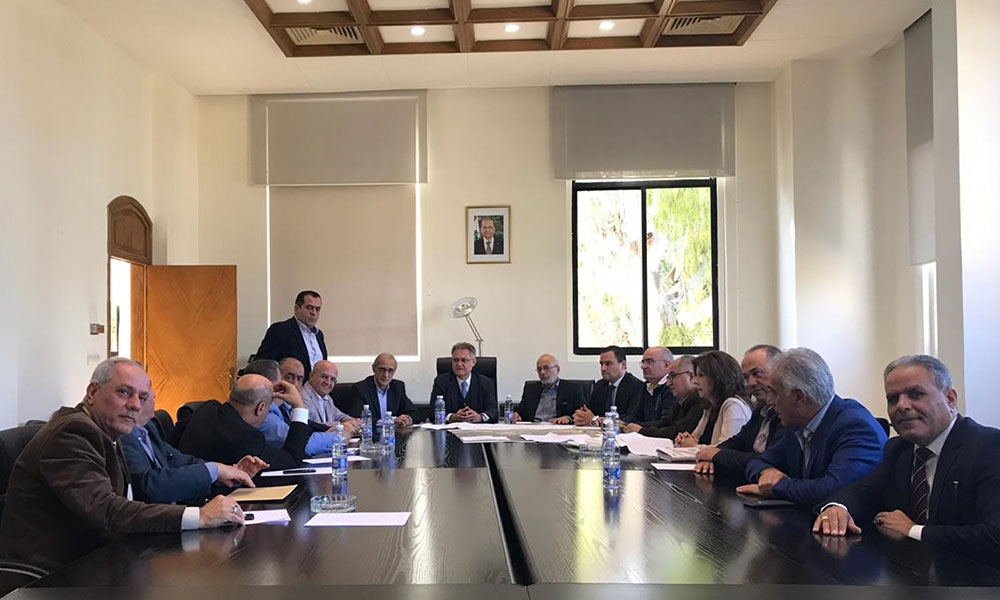 At a meeting with representatives of the Democratic Party, Akram Shaheb, Henry Helou and Faisal Sayeg, the Council considered the option reached by the Council on the transformation of Shani and Sofer Bridge in order to improve access to and exit from all villages of the inventory. Safi, chairman of the Union of Municipalities of Municipalities, Nicola Jerji Al-Haber, heads of municipalities of inventory, engineers of the Council and the consulting office of Khatib and Alami.
The importance of embarking on this option was emphasized, with the possibility of providing an additional exit for the city of Maddalba. "
The government commissioner asked the engineers of Khatib and Alami to study this issue during the week and present the results to the council.