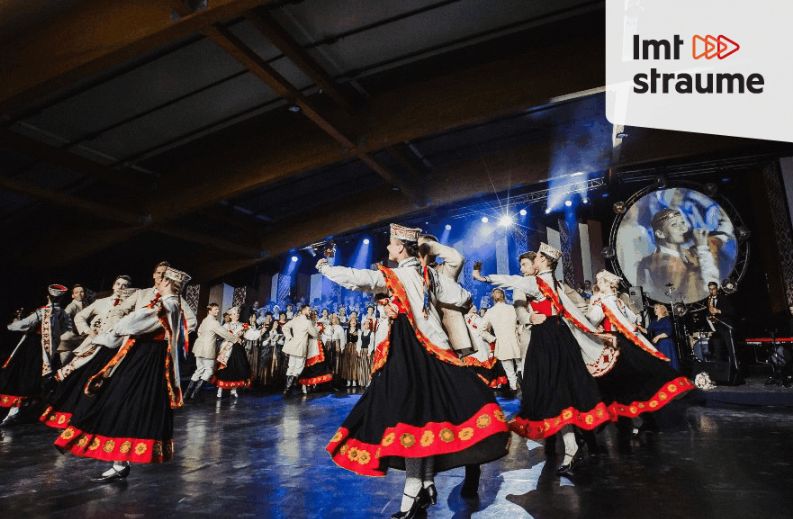 On the eve of the 100th anniversary of our country, NRA.lv in cooperation with LMT offers Viedtelevīzija today, November 18, p. 16.30 live from the Olympic Center Zemgale in Jelgava to enjoy the magnificent concert "We are Latvia!".
The festive concert is performed by Georges Siksna, Liwa Dampe, Christina Ozoliинa, Erita Karlsone, Uldis Timma, Andiz Roshkalns, Ervins Ramins, Vilnis Dumpis and others. The songs will also be performed by the choirs "Balti", "Mitava", "Tik un", "Shpigi", "Ozols", "Liepa", "Liga", "Zemgale", "Ryti", "Jelgava Popkoris" and the joint choir of students cities. , as well as the "Roti" and the Torquay Horks Ensemble.
Dance groups Lielupe, Diždancis, Kalve, Ritums, Laipa, Vēja zirdziņš, Benefice and Intriga will perform on the concert stage. Adolf Alunansky Theater of Yelgava and the Zelta Strizis Folk Music Ensemble also take part in the concert.
Concert director Sandis Kalnins, musical director – Uldis Timma.
The program to celebrate Latvia's 100th anniversary will continue at noon. 22.30 with a concert of the National Theater of Latvia "Birth of the Night".
Live from the concert of the Jelgava festival "We are Latvia!" Also LMT Cydia TV, LMT Stream and in the Internet,
Source link