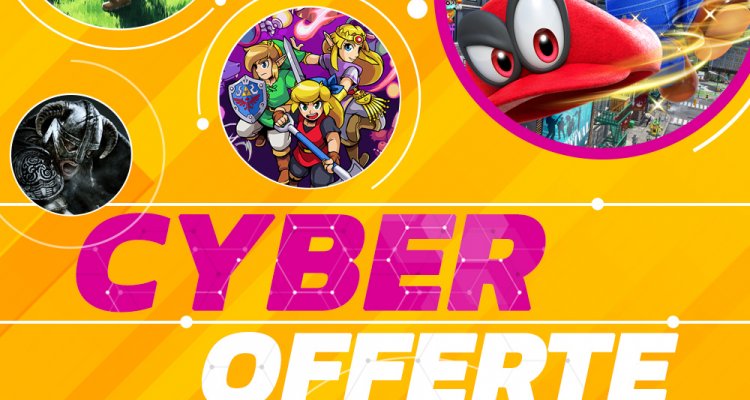 Black Friday is coming and even Nintendo will not be unharmed discountsoffering one of Nintendo eShop's major promotions this year Cyber ​​Offers 2019 on many Nintendo Switch Games,
Discounts will begin on Friday November 22 at 15.00 and will last until Sunday December 1 at 23.59 local time. Promotion Cyber ​​Offers 2019 will offer more 150 items for Nintendo Switch at a discounted price. All names included in the promotion and discounts offered will be visible from Thursday, November 21, at Nintendo eShop, but so far we can get an idea of ​​some of the names that will be available at a reduced price, with the first partial list shown below.
For Nintendo Switch Online members who want to play classic NES games in an authentic way, I controller Nintendo Entertainment System will be available at My Nintendo Store at a 20% discount during the promotion period.
So, let's look at some examples of the main Nintendo Switch games that will be offered at reduced prices during the 2019 cyber offers from November 22 to December 1:
Destination therefore Thursday November 21 See the full list of Nintendo Switch games with discount on Online store to promote Cyber ​​Offers 2019.