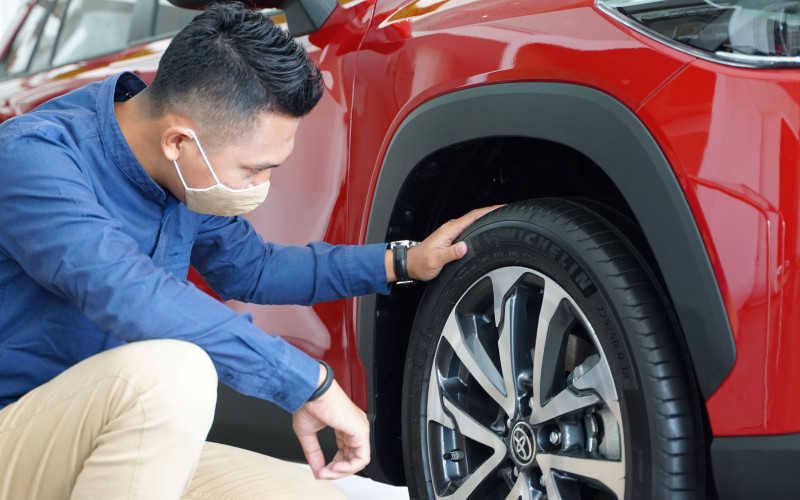 Bisnis.com, JAKARTA – Toyota is once again the ruler of the auto market in Indonesia, and has also removed the Avanza from the company's top-selling car position during 2020.
PT Toyota Astra Motor (TAM) Marketing Director Anton Jimmy Suwandi said Toyota achieved total sales of 182,665 units during 2020 and controlled 31.6 percent of the national auto market share, which reached 578,327 units.
Anton detailed that in the first quarter of 2020, or when Covid-19 had yet to penetrate Indonesia, Toyota had retail sales of 66,599 units. However, following exposure to Covid-19 in the second quarter of 2020, TAM sold 26,366 units, down 60.4 percent from the first quarter of 2020.
Gradually, however, TAM's performance recovered. Toyota's sales were 35,111 units in the third quarter of 2020, up 33.2 percent from the second quarter. Meanwhile, in the fourth quarter, it increased significantly to 54,589 units, up 55.5 percent from the third quarter.
"The fact is that throughout 2020 Toyota is trying to find a balance between supply and need, "Said Anton Business, Thursday (01/14/2021).
According to Anton, the balance between supply and demand is being handled in such a way that the company's business continues to operate in a balanced manner and that Toyota dealers are not increasingly challenged in the face of falling demand due to the corona virus.
"So, on a business basis point of view you can balance and not bother the dealer, because if it is too much supply but it cannot be absorbed because the market is affected by Covid-19, "he said.
On the other hand, Toyota has also continued to roll out a range of new models and services over the past year to ensure customer satisfaction. TAM has released 13 products, starting with low segment, sports car, before electrification.
Meanwhile, there are also digital services to reach customers online, including a chatbot, mToyota app, Halobeng and virtual exhibition… Innovative programs are also provided by companies such as Spectacular, Deal Cermat and car subscription through Quinto.
"All this at the same time provides the market with fresh air so that it does not stagnate, because if it remains the same, the effects can spread anywhere, from extraction to processing," Anton said.
Anton also said that of Toyota's total retail sales in 2020, there were three models that had a significant impact on the company's sales figures. These are Avanza, Rush and Innova.
In particular, Avanza sales accounted for 40,728 units, or 22.3 percent of the company's retail sales. Meanwhile, Rush sold 34,528 units with an 18.9 percent contribution, while Innova won 29,952 units, a 16.4 percent increase.
Premium content
Login / Register
Bisnis Indonesia has partnered with 3 media outlets to raise funds to help medical personnel and residents affected by the corona virus, which are channeled through the Indonesian Food Sheds Fund (BNI account: 200-5202-055).
Come on, help donate now! Click here for more details.