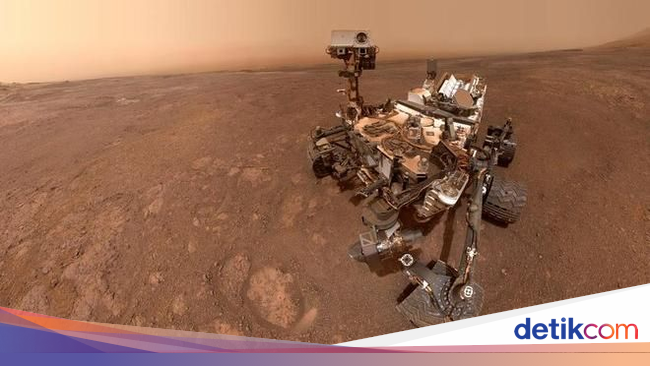 Jakarta – The curious robot will continue to explore new areas on Mars. Before continuing work on the Red Planet, he first took a selfie picture.
Do not think that the selfie that the Curiosity robot makes is like the selfie we usually make. As stated in CNETOn Tuesday (01/29/2009), the Curiosity-style "selfie" robot needed to combine 57 images into one.
According to
Space.com
A "selfie" can be done by a NASA robot explorer using a tool called
Mars Hand Lens Imager
which is at the end of the hand of Curiosity.
According to the results of the selfie, the Curiosity robot looks stylish with a background full of dust in a situation described as a local storm.
It was also stated that the photograph was taken by Curiosity in the area of ​​the Vera Rubin ridge, which had been the robot's "residence" for more than last year. Next Curiosity will continue its task of exploring Mars in a new place.
(cattle / cattle)
Source link