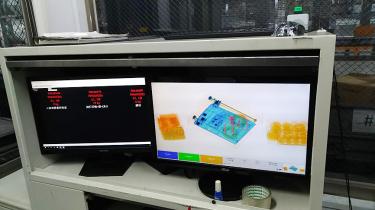 Yesterday, the Agricultural Council announced a ban on imports of imported pork to Japan after it reported another case of classical swine fever or pork cholera.
According to the council, the disease is different from African swine fever, which affects China.
Japan on September 9 reported its first classic swine fever disease for 26 years to the World Organization for Animal Health, which suspended the status of a non-infectious area, the Animal and Plant Health Inspection Bureau and Quarantine reported in a press release.
Learning about the second case in Japan on Friday, the council imposed an immediate ban on the import of Japanese pigs and pork products in order to protect domestic pork from the effects of a fatal disease.
Classical swine fever is ribonucleic acid, and African swine fever is a DNA virus, the bureau said, adding that there are vaccines for classical swine fever, but not for African swine fever.
However, pigs exhibit similar symptoms when they become infected with one of the most contagious diseases, including fever and hemorrhages, which usually lead to death.
This ban will not affect the supply of pork in the country, as Japanese pork products account for only 0.06 percent of the country's total pork imports, or 40 tons per year, the report said.
Taiwan has not reported any classic cases of swine fever since 2007, said Deputy Bureau Director Tu Wen-Jane (杜文珍), adding that inspections will continue at customs to block imports of pork from areas infected with swine diseases.
Meanwhile, African swine fever in China has spread to 18 provinces and regions, of which 69 cases have been reported in farm pigs, and in yesterday's pigs – in wild pigs, the council said.
Council Minister Lin Tszong-hsien (林聰賢) checked quarantine measures at Kaohsiung International Airport yesterday, where customs officers intercepted dried beef and chicken that a traveler returning from China wanted to bring to the country.
Lin told the traveler about the possible consequences of African swine fever coming to Taiwan.
He called on people to help protect the people's livestock industry.
Source link