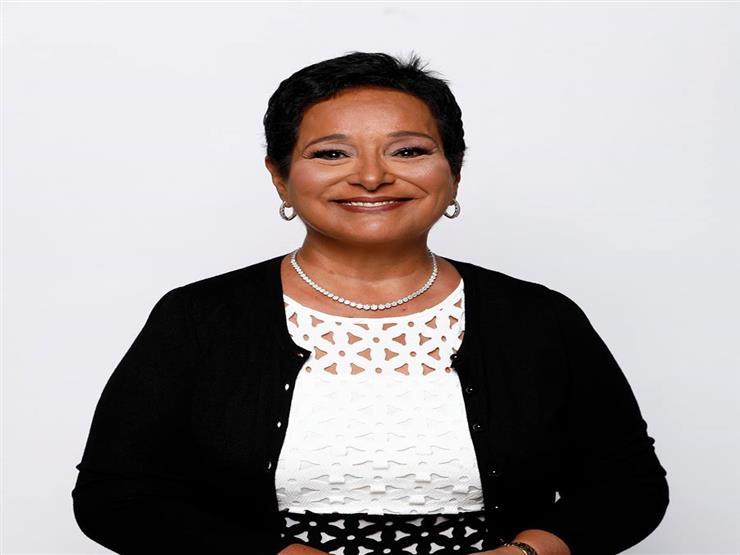 18:29


Saturday November 17, 2018

Books – Mohammed Nassar:
It's normal when the doctor tells you off guard and without warning, your cancer, but the most painful is to be patient and resist until you recover, and, as you start to forget, until the malignant disease attacks your body again, it is an experience, Deputy Anisa Hasuna.
"Without warning" between the books of this book, Anis Hassouna, told her story of illness, months of resistance and refraction, and then rose again and faced a cursed disease.
Anisa says that for the first time her illness came as a surprise to her, which required her physical order before her inevitable departure.
She tried to persist in maintaining the presence of the disease in her body and coexist with her with her sharpness on resistance and without surrender and was the beginning two years ago, which opened in conflict with chemical sessions when people do not see themselves suffering from internal combustion in desperate attempts stop the spread of this malignant cancer inside her body, which was depleted by age.
"I did not understand the words of the doctor at that time, and I fell with her sharp blow to my mind, as if drops of water slid over the glass, leaving no trace, while I sat silently in front of him. My husband and daughters are like me, and my mind rotates at a speed of 360 degrees per second between different possibilities, and I'm not certified that this is actually happening to me, and I was struck by this really serious disease, and I continued to look at it and he is still talking and I wonder what am I doing here? These radiations and their reports must belong to another patient, and an error was made. It looks like a film, and someone suddenly opens the door to the room and apologizes for this serious error and tells me that my radiation results are intact.
"I was waiting for a sigh of relief, and we will all leave the medical center happy and return to normal life. Then I will be able to add this story to the crop of comedies that we tell about what happens to us. "
But only minutes when the doctor spoke about his illness, the prospects for death, and almost did not run away until she began to restore Anisa Hassuna and her consciousness to answer her logical questions: why did I develop cancer? And How? And why me? I did not harm anyone throughout my life, and I treated people always as well as I love to treat me, and I was always friendly, because a smile is a charity, is the injury of this disease punished for perfect guilt ? Or will my expected suffering be in the balance of my good deeds and reduce my sins in the afterlife? In any case, I do not want to have cancer, and although I understand that I can leave life at any time, and in no case I do not want to know that my fate will soon become inevitable due to illness.
She was frightened by the appearance of compassion around her when they learned about her wounds, fearing the effect of treatment on her, especially when she was always heard or seen on the heads and faces of the wounded With cancer, and thinking about her future plans and grandchildren, do you live to see did their dreams grow and collect the results of their success, or does this terrible disease deprive everyone of it?
What people initially reject from the most external changes in their appearance, especially women due to this disease and chemotherapy sessions that cause them internal resistance, only the time and spiral of the face, can change it, so the patient tries to coexist with his illness and overcome her, Hasuna: "Therefore, depending on the constant support of my family, I gathered my courage after I got tired of pretending that everything was alright, and decided to share with you my real life experience with serious cancer, which opened up a mysterious new page in my life and my family life, a chemical.
"Now, when I tried my best to pretend that everything happens as usual, until I maintain balance and equilibrium, I now believe that the time has come to go open and open my heart to my story about cancer and what happened at him,
"I will never give up, and I will not raise a white flag against this disease, no matter how dangerous it may be. I am not happy with my grandchildren yet, I didn't accept and didn't accept my daughter enough, and I am saddened that she will be missed by small pleasures. I saved many of them for our next trips together, and I do not want to disappear from their lives, my life is their life, and age has no value, does not stand around me and me.
"To be able to travel to Germany for the operation, I sold the apartment, which I inherited from my father, but there are those who do not have the cost of treatment, and there is a need for more," said Anisa Hassuna in one of her press interviews. From hospitals to reach the number of people infected with this disease. "
Although she never thought about choosing one of the 100 most influential Arab women, she was very pleased with this honor: "The reason is my contribution to social work, and I was not going to win a single title. When I received an email confirming my choice among the 100 most influential Arab women, It was sent by mistake.
"The truth is that there were many plans, because I quickly love life, and my scenarios are always optimistic in natural colors, and therefore I ratified all these dreams, because I cannot live from others, and several months passed when I I was relieved to reassure me that after all that I had suffered for two years, Major surgery, chemotherapy. The time has come for the "grace period" mentioned by the doctors, and stressed the need to get through before returning my injury.
I assure you that during the past few months I have made every effort to take advantage of every moment when I hugged and kissed my grandchildren and enjoyed my stay with my two daughters at the same time as their daily worries. I went to the children's sports training to see how my little grandson is swimming, for example, "Bessarius", demonstrating his skills in front of me, saying: "You, lips, Tita, I proudly speak and really laugh at my face: Shaavek, of course heart of Tita.
Hasuna won the battle with many wounds and consequences, but it seemed her joy did not want her fate to be completed: during all of this, my dear husband reminded me that it was time to conduct a second periodic analysis of tumor markers after the end of treatment sessions, and I said to him: "Of course, we do along with" I am very confident in my confidence that I hid my salvation after everything passed, but the wind comes to the fact that the ships do not want to. The test results were disappointing, which again indicated the possibility of a terrible disease returning, and I was struck by a deadly shock, to which I was not ready. I do not believe what is happening to me, saying to those around me: "It cannot be true Na is unable to transmit these dark days again."
"I began to look at the development of my state of health, like a terrifying science fiction film that I don't understand anything about."
"I have a feeling that I must believe in bright dreams, of which I began to be confident in the coming days," she said, and I believe that I became one of the 20% who survived the disease.
Two years later, they underwent her first operation. Anise was told to re-enter the operating room: "We entered a state of surprise, surrendering to a spiral of consultations, consultations, analyzes and rumors to raise our hopes for the sky, sometimes when we are told that these are just infections that increase the proportions of signs to the top and they will soon be gone, but ultimately, wanting God, and what he wanted to do to put an end to this period, full of conflicting feelings before the final decision of the doctors to enter the surgical room within a few days after fear of new tumors.
"Now I am writing to you that in half an hour I am going to the hospital to undergo a serious operation. I am satisfied with God's will. I hope that this time God will answer your sincere calls, "said Anisa Hassuna.
Mr. Al-Sharif, first deputy to the House of Representatives, said two days ago that Anisa had a successful new surgeon in the hospital after the cancer returned.
Source link