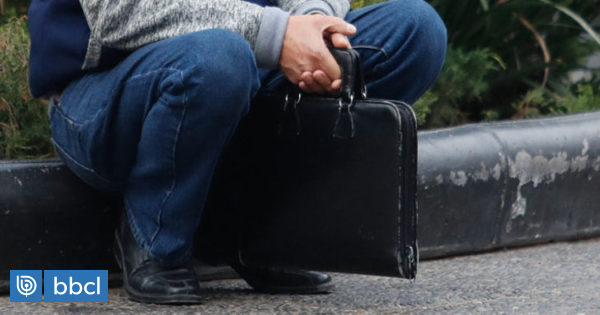 The National Statistical Institute (INE) presented this data on Friday morning. unemployment quarter of August and October.
According to Unemployment rate reached 7.1%, presenting a variation of 0.4 percentage points over twelve months.
The above is explained by an increase in 1% of employed compared with an increase in 1.4% of the workforce, which creates more pressure on the market.
The agency also reported that the unemployed increased by 6.4%that is explained by the unemployed (6.0%) and those who seek work for the first time (10.6%).
With the annual growth of employed, private (1.5%) and public (2.7%) hired professional categories and construction (4.0%), housing and food (6.6%) sectors and (3.0%).
According to the opening hours, the increase in this segment was due to those who usually worked 45 hours a week (2.0%). The annual growth of private employees (72,120 people) was the highest, observed since 2015 in the same quarter.
As for the floor, the share of women was 7.4%, having increased by 0.1 percentage points over twelve months, and men – by 6.9%, by 0.6 percentage points,
After twelve months unemployment increased in nine regions, it was reduced by five and remained unchanged in Aisen. The largest increase was recorded in the Atacama (1.6 percentage points). While in the Magallians, the main decline was recorded (-1.7 percentage points).
According to the INE, the workload rate was 12.8%, increasing by 0.1 percentage points. in twelve months. Seasonally adjusted unemployment reached 7.1%, which means 0.2 percentage points more than the previous quarter.
The population outside the workforce or inactive population increased by 2.4% over twelve months, which was only affected by the usual inactive (3.8%).
Informal employment declined by 0.3 percentage points, reaching 29.3%. Over the same period, unofficial workers increased by 0.2%.