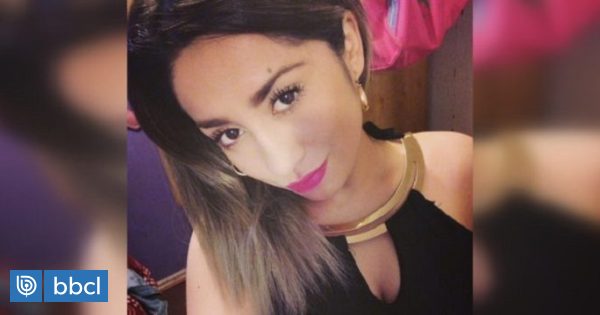 This year 2018 must end with an unresolved police affair. This is the disappearance of Fernanda Maciel, a young woman of 21 years and 7 months of pregnancy at the time of the disappearance, in February of this year.
These are not the days or weeks of torment in which his family lives, but the months during which they tried to trace every trace that could track his whereabouts, even traveling to Argentina whenever possible.
Fernanda disappeared on February 10That day he left his home in Konchali without a mobile phone or things.
"I thought he went to buy, and then where the polo is, because, as always, he left in the afternoon, where he organized (…) I did not pay much attention, because he always did, if he was not in the room, I knew he was with a polo, "said his mother, Paola, Biobiochile 5 days after the disappearance.
First weeks Suspicions of alleged perpetrators point to a taxi driver, because at the request of a friend, he persistently called her. These data were added to the recording of cameras near his house, on which it was visible, on February 10, there was a taxi.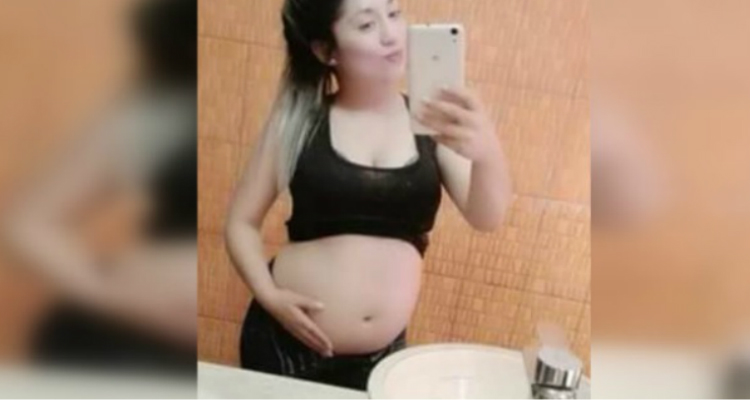 The car was found in El Quisco and trained by PDI employees in Santiago.
Two taxi drivers were questioned as witnesses.However, both assured that it was not the ones who moved it, and that the vehicle was driven by different drivers.
Fernanda's family, her friends and her husband describe her as a young woman who is very concerned about her appearance, therefore they don't believe that he disappeared by his willfrom that day he left with clothes that were used only at home.
In March, he met a new advantage, since his partner, Louis Pettersen, was called to testify after it became known that Fernanda was the victim of domestic violence.
Months have passed and the date I was supposed to give birth arrivedin the middle of April. After warning a Chilean pregnant young woman who would have given birth to a child in a public hospital in Bariloche, her mother went to the city, but there was no record with her name in any hospital ward or her entry into the country.
"Do not stop looking"
Fearing the end of the months and the lack of results, on April 28 his family called for a stroll so that the case would not be forgotten.
"We intend to put some noise for women who are missing in the whole of Chile (…) and give impetus to Fehr's case, so you do not miss the topic and will not stop looking for it "said valentine bbcl.
And the investigation continued. On June 18, GOPE employees completed the skills in which five divers GOPE They searched Lacuna-Karen, in the commune of Pudauel.
A month later, on July 18, the Carabineros staff together with the Fernanda family arrived at the empty space on the side of the caldera Américo Vespucio in Uchurab to test skills in this sector with the help of looking dogs.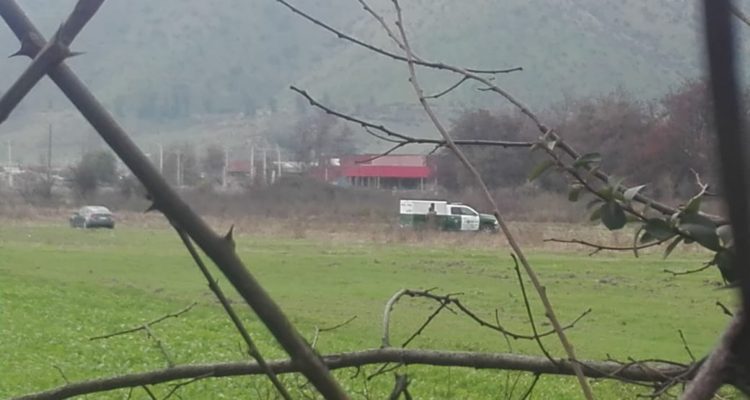 Despite these skills acquired in remote areas, in October, the police excavated a warehouse half a block from Fernanda's house. On the same day, excavations were carried out in the house of his partner Pettersen.
This has caused social networks to start to theorize about Pettersen's alleged responsibility for his disappearance, which gave long interviews to various television mornings.
He said before that "I was always sincere, people are still free to think what they want."
"It doesn't even bother me that they are starting to think that I may be the main suspect."
– Louis Pettersen
November 20, a new case was announced in the case. In this opportunity, they were taken DNA samples Fernanda's mother, and he returned to accept a statement to her polo. This would be aimed at comparing his testimony with statements made in previous cases.
"I did not kill him"
Among the many statements made by Pettersen, he also highlighted the words to criticize the coverage of some media.
In a conversation with CHV in the morning, he accused La Cuarta of lying on the cover on October 20, where he quoted his words: "I did not kill her."
Nevertheless, the media published an audio recording of the interview, where Pettersen heard the pronouncement of the phrase in text form.
After this contradiction and hint that at some point he warned that he would leave the country, in a conversation with Mui Buenas Díaz he indicated that "I did not travel because I want it to end, because from the very beginning I have no order to arrest (…) I will go and no one will know".
Because of the complexity of the case, since the police and the government ministry avoided providing information to the press, so much of the information was passed on through his family and Pettersen.
The last thing that was known was the antecedent discovered by his sister Valentina, who, checking his mail, understood that the message from his AFP did not come to an address different from his home in Konchali, and a street appeared in Viña del Mar.
However, the property owner claimed that "I do not know a girl. I don't know why the correspondence comes here, but the correspondence comes from AFP. The correspondence comes from people who have never worked here. What happens is that the company in Santiago has a name. "
A family that does not lose hope
In contact with BioBioChile, Valentina indicated that there are many clues about her sister's whereabouts and that they turn out to be false, representing information that complements what is being processed by the prosecutor's office.
Despite this, he said that the search was still active and that they maintained contact with the prosecutor's office through their lawyer.
"With the information we use we hope to find my sister in good conditionSuddenly, hope is fading a little, but we will wait for the results of the steps taken, "he concluded.