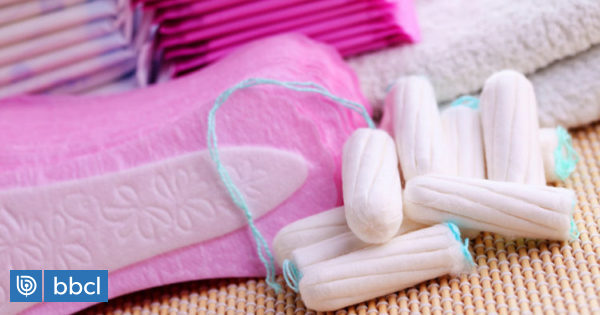 At the next regular session of the Senate draft agreement asking the president to distribute free menstrual hygiene products in health care and education facilities, in prisons and shelters.
The idea of ​​parliamentarians is to make cultural and commercial changes in order to It is clear that they are a commodity to which every woman should have guaranteed access.
The text explains that "it is estimated that in our country women spend an average of 4,000 pesos a month to buy menstrual products such as towels, tampons or menstrual cups, so the annual cost will increase to 48 thousand pesos.
Similarly, senators recognize that "taking care of menstruation entails a considerable budget burden, which for most of its life must be placed on women simply because they are women. If we are approaching national reality, feminine hygiene products are expensive, given the current cost of minimum income ",
The paper continues to mention that "these types of articles should be considered essential items, but this is not so. In fact, these products are not only expensive, but also they are subject to the same tax that applies to any other object or artifact ",
"We refer to the value added tax (VAT), the main consumption tax in Chile, which applies a rate of 19% of sales of movable and immovable property," they say.
Regarding this last point, the draft agreement states that countries such as Scotland, Canada, France, the United States, Australia, Switzerland and Germany, have adapted their legislation to reduce prices. Cases in Colombia and Argentina are also reported.
"In the country where coffee is grown, the movement" Tax-free periods "managed to reduce the VAT on feminine hygiene products from 19 to 5%. However recently The Constitutional Court of this country unanimously decided to cancel the lien. of those articles to consider it openly unfair, "they say.
At the same time, he clarifies that "a number of projects were introduced in the trans-Indian country during 2017 that concern both the abolition of VAT on products for the menstrual cycle and the free distribution of this type of items among the most vulnerable people".