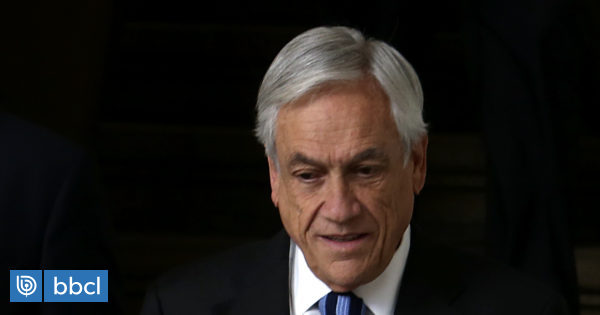 On the night of this Sunday, the President Sebastian Pinera delivered a message at the end of the year through the national network, highlighting the achievements of his period and ensuring that country in good situationthat, in his opinion, will improve positively thanks to a number of changes planned for 2019.
Changes in Carabineros, in PDI, in the health care system and in the labor system are the main points to which the president referred, and began his message with a reminder that during 2018 there was an institutional and social crisis in the country, which mainly police and catholic church.
Some of the questions that Sebastián Pinera brought to attention were about the "order", the imposed migration situation in our country, and the progress made in combating violence and discrimination against women.
But he also stressed and stressed that 79% of Chileans will be happy, according to figures that he didn't specify, but which, apparently, were taken from the study "How happy are Chileans?", Conducted by Gfk Adimark in March, which indicated that in 2017, 69 percent of Chileans were happy with their lives.
"Without a doubt, the news of this year, which most pleased our hearts, was that 79% of Chileans feel happy. The highest figure since this indicator is measuredhe pointed out.
"We are fully committed to moving towards a more cohesive and inclusive Chile, more tolerant and respectful, with more justice and solidarity. And with less violence and more peace. "He is sentenced.