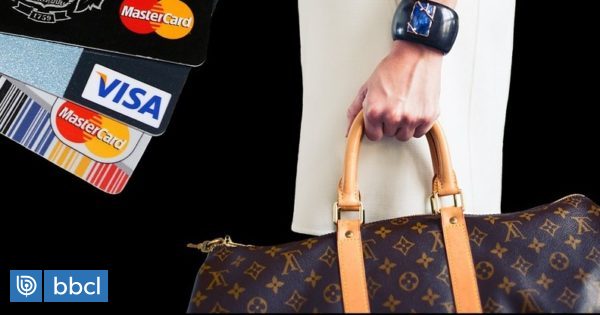 Morosa's debt report, which analyzed the July-September quarter, was published on Thursday morning Thursday the number of defaulters in the country exceeds 4 million 500 thousand (4 509 598),
This figure, compiled by the University of San Sebastian with Equifax data, represents a change of 3% over the previous year.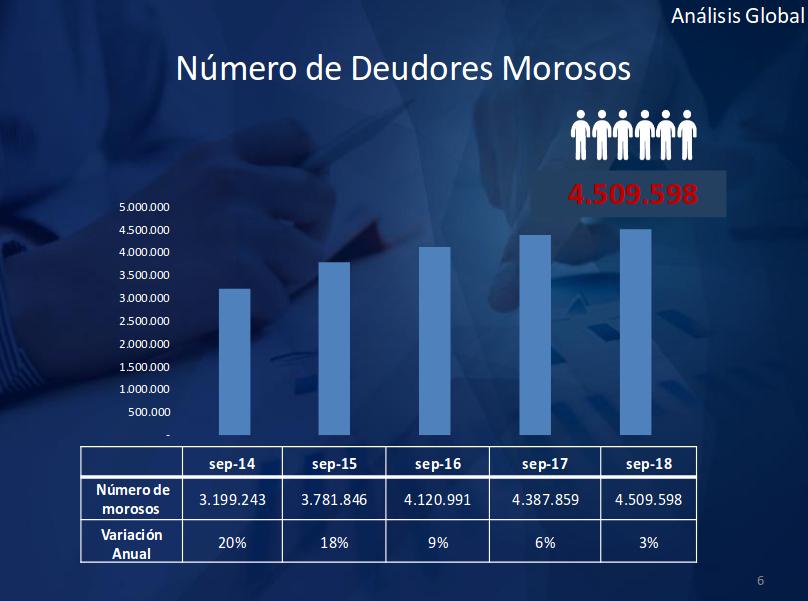 It was also found that average default increased by 9%, compared with the same period last year, reaching $ 1,682,218.
The same analysis showed that the largest number of debtors is concentrated in retail trade (40%) and in the banking sector (29%),However, considering the amounts, the ratio is inverse: bank concentrations make up 57%, and retail trade – 18%.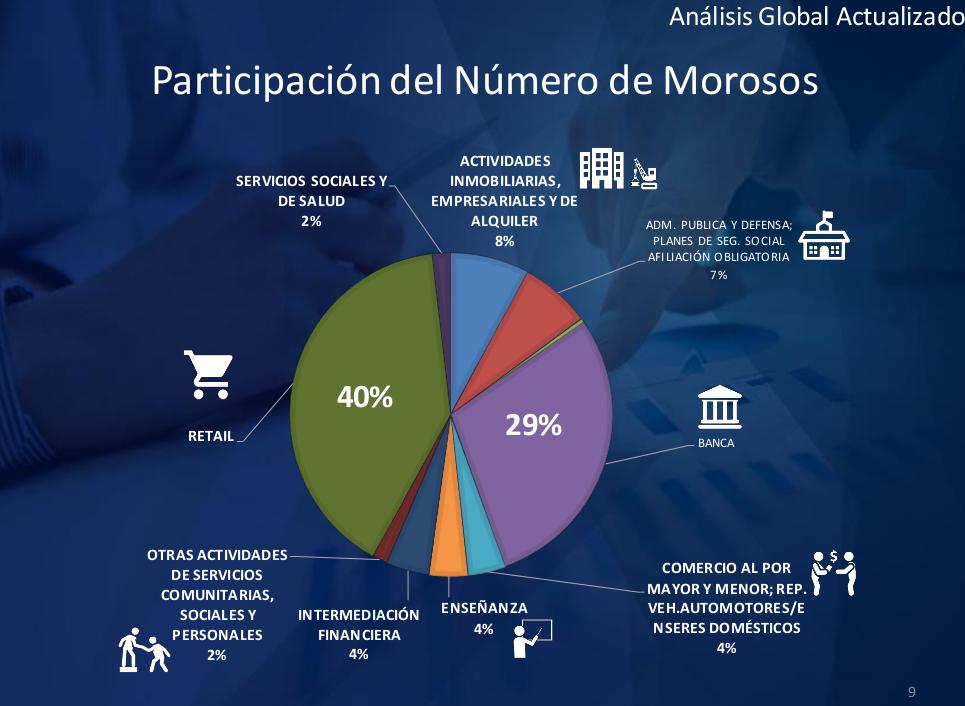 Broken down by floor there are more women than men with 2 309 660 against 2 199 938 people, respectively. When analyzing the retail sector, there is a female presence, while men focus on banking.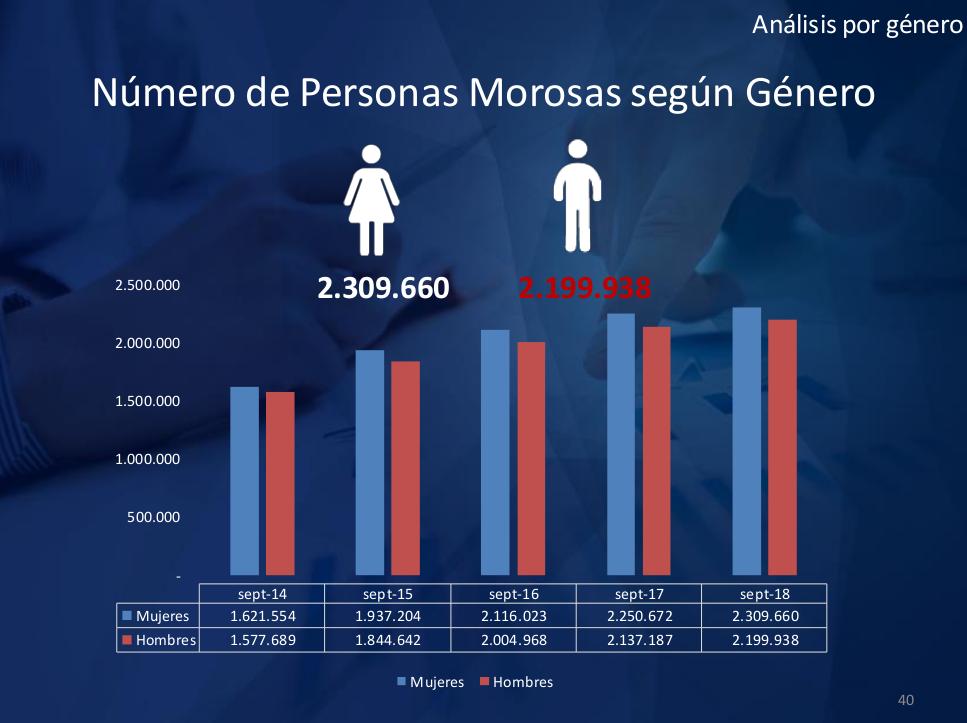 The regions of Antofagasta ($ 2,293,437), Metropolitana ($ 1,910,992), Tarapacá ($ 1,897,686) and Atacama ($ 1,728,291) result in an average ranking of delinquencies.
In Greater Santiago, however, Vitacura ($ 5,907,391), Las Condes ($ 4,713,587) and Providencia ($ 4,555,321) make up the highest amount by default.
In contrast, the commune of Maria Pinto records the lowest average default of $ 1,095,310.
View the full study below: