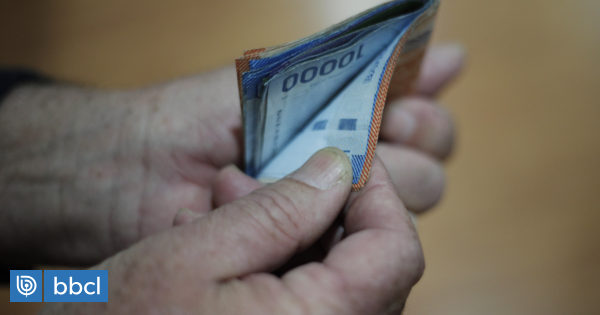 Legislature once again, he is the subject of controversy economic indicators ready for the work of their members, as well as for the transparency with which they are used.
"National Travel" this is the name by which $ 95,880 received by each deputy and senator per day, attended the Congress either at the headquarters of Santiago or in Valparaiso.
This amount justified by the fact that many parliamentarians have to leave their regions, differs from that obtained for trips abroad, and is perceived by legislators regardless of the costs already covered by the concepts of fuel or tickets. Therefore, in fact, it is intended to possible room and board which are purchased outside the canteens of each bank, where consumption is also covered.
maximum amount the court, which can be obtained by a deputy or senator, is established by the Council for the resolution of meetings of Parliament, which fixed this figure for 15 days during these months with four weeks of legislation and 12 days for months, during which there is only three weeks of legislative support from the area.
The Order of the Resolutive Council cancels travel expenses during non-working days or under a medical license, but leaves open the possibility that the amount will be levied by a deputy who lives in Valparaiso.
Discussion again open Is the delivery of this figure to parliamentarians justified by visiting headquarters and the functions that make up their daily work?
reviews
Democratic Revolutionary Deputy Pablo Vidal believes that transparency is important as a sum, "because, for example, hotel offers are many, and prices vary over a very wide range."
In this regard, sources associated with the Congress, say that the majority of parliamentarians remain in Valparaiso at the O & H Hotel of Higgins Park, located opposite the seat of the Legislative Assembly. There the price of one room with a double bed cost per night in the amount of 38 thousand pesos,
"Some pay the full amount, while others provide part of, for example, a specific ticket for housing. At RD, we do this, our website details our expenses, 25% as a contribution to the party, and then every detail that we detail even beyond what the law requires, "he says.
Vidal believes that this new contradiction returns two arguments to the table. "The need to reduce the parliamentary diet, as well as ministers and judges"You have to align the reality of people," he says.
The second point is that It should be discussed "that Congress will be in Valparaiso, because everyone must first get to Santiago, and then travel, we, journalists, guests, representatives. Every year we generate additional costs in accordance with the decentralization argument, which is not implemented. "
Another, contrary to the small regulation that exists with travel expenses, is the democratic Christian parliamentarian Raul Soto, who shows the need to "regulate the situation with the delivery of travel expenses to parliamentarians", adding that "We must extend it to other authorities",
Soto specifically refers to the latest news on travel expenses for international travel made by the National Congress, and argued that "at least the lack of trust in citizens how state bodies use state resources for trips abroad.
In this regard, he argues that the resources provided for trips abroad "Many times they go straight into the pockets of parliamentarians and therefore the call is to better regulate this situation. "
"Common sense tells us that it is reasonable to pay for accommodation, air tickets, especially when it comes to official travel, on behalf of the relevant institution or when it comes to official travel. However, viaticum, which goes straight into the pocket for another type of expenditure, food, regardless of what we think is not justified, that it does not refuse what is being done effectively with this money, and it may well be pocket parliamentarian therefore he should be regulated. "
Accounting issues
A new criticism of the implementation of these so-called "national travel expenses" arises from the problem of accounting in the Chamber of Deputies, which has led to an increase in payments of up to 100 parliamentarians.
According to information published by La Tercera, payments for this concept, corresponding to the month of June, were out of the law.
On this day, the Secretary General of the House, Miguel Landeros, acknowledged the illegality and carried out the actions that must be taken to correct this mistake.
"It was a failure of our accounting, which made a bad payment in June and decreased in July. He paid three more days and declined three days from a number of deputies who determine how many of them. We ordered an internal resume when we heard this on Tuesday to see the administrative responsibilities of the staff who participated in this matter. "
https://media.biobiochile.cl/wp-content/uploads/2018/11/landeros1.mp3
"As I learned today, some of the parliamentarians who were affected made a corresponding demand at that time, and, unfortunately, our internal service did not act properly," said Landeros.
The secretary said that as a result of the problem, they ordered "a full review of everything," which would undoubtedly be covered from March. In addition, he denied any manipulation of information.
"There is no manipulation. It turns out that they pay you a salary, give you a daily allowance and make a mistake (the employer), do not change the month, because it's still your salary, and the same goes for the next month. What they do is internal compensation. "
https://media.biobiochile.cl/wp-content/uploads/2018/11/lavanderos3.mp3

Finally, Landeros said that they would announce the results of the survey, which would make payments, perhaps from March 11 to the present.