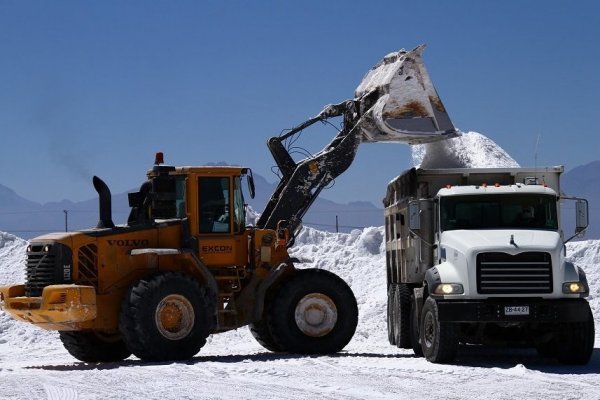 According to an article in the Wall Street Journal, the "opaque" ultra-light metal market creates disadvantages for shoppers around the world.
"What is the price of lithium?" Asks an article published yesterday in the American newspaper The Wall Street Journal, which explains the efforts of various participants to identify the value of the metal, which is vital for the production of batteries.
"Manufacturers of cars, batteries, smartphones and computers fought in the race to ensure the supply of lithium by major manufacturers such as Albermale, the largest lithium mining by volume and chemical and mining society of Chile (SQM), second place. ", Notes the publication, noting that Apple, Samsung and Tesla are among the most famous consumers of the metal.
"The growth in demand has led to efforts to ensure price transparency." Several companies that follow raw materials, such as Benchmark Mineral Intelligence and Fastmarkets, formerly known as Metal Bulletin, have expanded their efforts to monitor ultralight metal prices. This year, S & P Global Platts has published prices for lithium, "he adds.
The newspaper also reports that since lithium is not listed on the world stock exchange, such as gold or silver, buyers "were at a disadvantage when they were negotiating with manufacturers." Secrecy, said sources and analysts with whom the WSJ consults, takes advantage of mining companies.
WSJ contacted Albemarle and SQM; While the former declined to comment, an anonymous spokeswoman for the latter said that the notion that the firm opposes price transparency is "wrong."
Read the full WSJ article here.
Source link