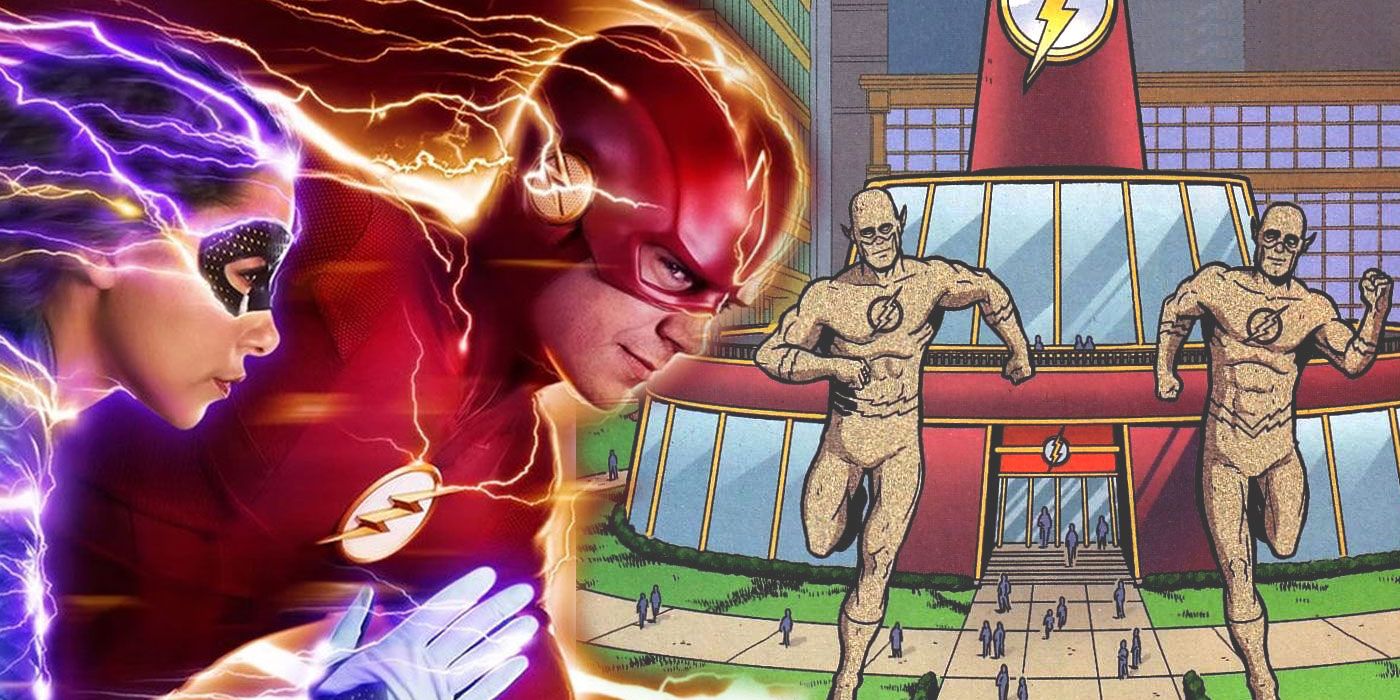 SPOILER WARNING: This article contains the main spoilers for Memorabilia, the last episode Flash,
Not every Flash The villain will fall into the Villains Hall of the Museum of Flash, when it will be built at some point in the future by Barry Allen. But in "Memorabilia," in the latest episode, Barry and Iris enter one of Nora's memories, where they toured the Museum in detail, including its Hall of Villains, which is located in the STAR Labs training center.
While Cicada seems to be the centerpiece of the exhibition, many other Team Flash villains are represented. For example, the Thinker's chair gets a whole section for itself. Costumes for Doctor Light, Trickster, Zoom and Amunet Black are displayed along the left wall, depicting costumes of villains. Although the right wall is almost not shown, it boasts a section for Reverse-Flash, including its suit.
RELATED: Batman from the Dark Multiverse DC just joined the continuity of the Arrowverse?
Unlike other displays, the Cicada section has video and audio that starts to play when it faces young Nora. "Who is Cicada?" it asks. "Officials believe that he is Orlun Dwyer, a metaman born in the Enlightenment. But when Cicada reappeared in 2024, after Flash disappeared, some remained to assume that Cicada was not a human at all, but an immortal monster. "
"All we know for sure is the number of his bodies: 152 victims and their growth," he continues. The video shows the captain of the police of the central city, David Singh, who offers a few words. "The Flash did everything it could, but Cicada killed more people than Zoom or even the Red Death, and the way the city saw the Flash — its legacy — was never the same," he recalls.
RELATED: The Flash Ally Identifies Links to the Batman Classic Fiend
Fortunately, Team Flash has enough time to change this future. We hope that by the time this moment comes, the exposition of the Flash Museum will show that Cicada was eventually caught.
Broadcast on Tuesdays at 8 pm. ET / PT on CW, Flash stars Grant Gustin, Candice Patton, Carlos Valdez, Daniel Panabaker, Tom Cavanaugh, Jesse L. Martin, Daniel Nicolet, Hartley Sawyer and Jessica Parker Kennedy.
Daredevil rises from the dead in the new series of Zdarsky and Chekketto