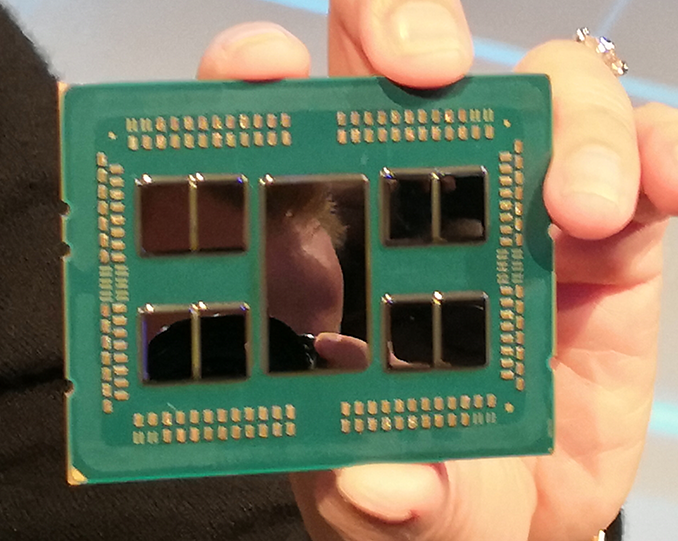 When Ryan first asked me to write a summary of the year of processors, I laughed. A lot has happened this year, starting with releases and reviews of processors, ending with security issues and discussions of the next few years of computing technology. However, a couple of weeks ago, I wrote a script to pull out every AnandTech article from our filtering archive in my own database for analysis. It turns out that the AT employees between us wrote only 200 news articles and reviews of longer formats about processors this year, and here are the highlights.
When discussing processors, at least the desktop market, we draw attention, in particular, to two companies: Intel and AMD.
January: Security and CES
The beginning of the year usually begins with a large CES exhibition in Las Vegas, but before we got to that point, news came out of two new classifications of vulnerabilities, affecting most modern processors: Specter and Meltdown. This was important because these two names meant a new family of micro-architectural vulnerabilities based on the basic design of modern processors, using some of the techniques used to significantly speed up daily tasks. This news appeared about a week earlier than the companies assumed (part of the term "responsible disclosure"), but major players received a notification in about six months to make corrections after Google Project Zero first discovered them in 2017. These vulnerabilities were common to all. 2018 (and still today), as companies put forward a set of software and firmware patches for hardware in the wild, create security teams and conduct research on hardware patches for future products. Virtually every high-performance processor ever created – Intel, AMD, ARM and POWER – is considered vulnerable at some level, and every major company has made official statements on this issue. By 2018, software and firmware patches were released for several generations of processors, and new products blocking "some" of these attacks appeared at a later stage in 2018, although in 2019 the situation becomes more serious. Some of these fixes cause performance degradation in certain tasks, mainly at the corporate level, but this topic will also be the focus of every CPU launch in 2019-2020.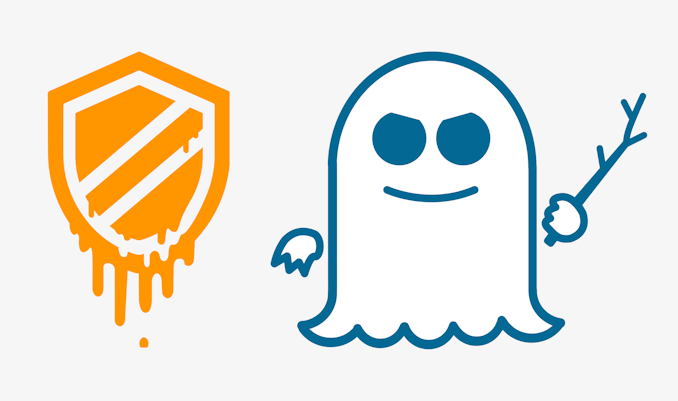 To keep up with security news, CES was one of our busiest. AMD began the hearing with a full day of discussions, leitmotifs and disclosures. The key to the AMD presentation is that the new Zen, Ryzen, and EPYC micro-architecture products are paving the way for the future. In their presentations, AMD introduced roadmaps for product launches in 2018, including new APUs, a new line of 12 nm desktop processors with Zen + updates, a second-generation Threadripper at the top level, and a transition to a 7-nm Vega graphics processor at the end of the year. . This was a very well prepared presentation by AMD, showing that they have roadmaps and are ready to make commitments. In addition, AMD has confirmed its long-term roadmap for CPU and GPU technologies for the period up to 2020.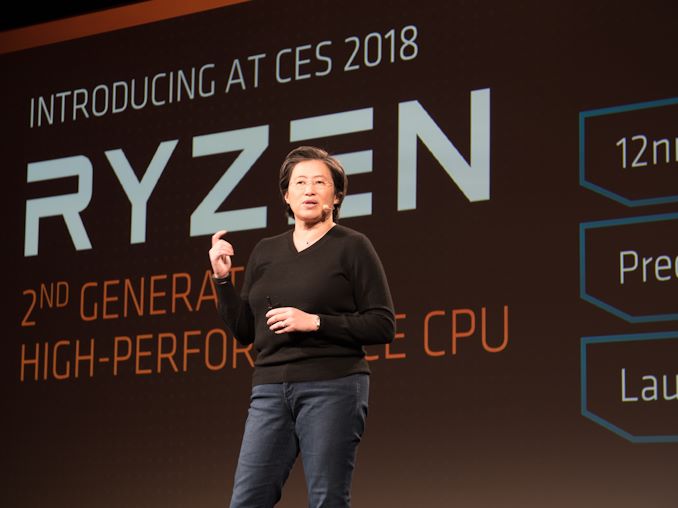 One of the key moments here was our interview with the general director of AMD, Dr. Liza Sue, about how AMD is going to approach its new era.
Intel usually gave a talk at CES, which was conducted by former CEO Brian Krzanich, who briefly talked about security issues, mostly talked about drones and connecting people, but did not mention the company's progress in new-generation technology at 10 nm. Instead, the company very briefly mentioned 10 nm at the end of a small 9-minute presentation at the Intel booth the next morning, at 8:00, through Gregory Bryant, senior vice president of the client computing group. This news was not so successful: Intel confirmed that in 2017 it sent 10 nm to generate income. It was literally so little suggestion. There is not a word about how technology develops, nor about future deadlines.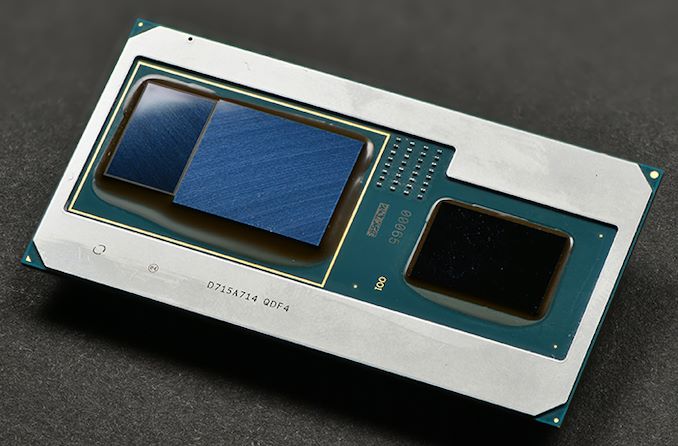 However, in January, Intel had some potential. The company released its most efficient integrated graphics solution: the core with the SoC Radeon RX Vega Graphics suite. These processors took quad-core mobile chips and connected them with a user-friendly Polaris graphics solution from AMD on a single processor. The graphics chip was connected to Intel EMIB technology with a HBM2 memory stack, making the packet size small. The offers ranged from 65 watts to 100 watts of TDP, and the goal here was to offer something slightly lower than discrete graphics solutions in a thin and light form factor. We saw that the HP Specter x360 and Dell XPS 15 will be updated with these options, as well as the NUC Hades Canyon, the Chuwi HiGame mini-PC and the Dell Precision device later this year.
February: Visit GlobalFoundries
The transition from January to February, as a rule, is the slowest time in the industry, as the Chinese New Year comes. Depending on the company, this can be something from a one-week break to a three-week break, so we are not inclined to see a lot of products start at the end of January / beginning of February, if the plants do not have sufficient stocks, or the factory chain does not include China.
Intel began the month by responding to Specter and Meltdown problems, officially announcing the creation of a quality and safety assurance group for products (which was technically reported in January, but until that moment it was not official). The group's strategic goals were unclear, except for the fact that the group would combine Intel's efforts across companies to continually improve product security.
In the first week, Intel also launched its Xeon D-2100 platform, putting it in place above the previous Xeon D-1500 line. These processors differed from the old ones, because instead of using Atom cores, they were basically the same as the Xeon Scalable processor line, albeit at a lower frequency, lower TDP, but focused on the integrated network capabilities and features of QuickAssist. Spare parts on the market up to 18 cores.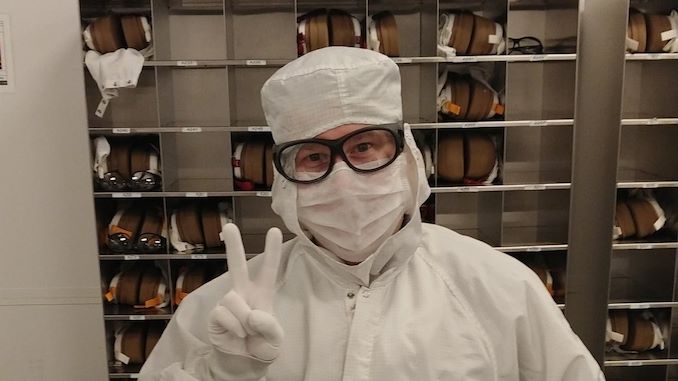 Bunny Costume for Fab. Unfortunately, photos are not allowed inside.
Also in early February, Neith and I visited GlobalFoundries Fab 8 in Malta, in New York. At that time, GF was talking about the city, successfully completing AMD's strategy with Reisen and EPYC, and was looking forward to both 7-nm and EUV products. A glimpse into a modern factory is really rare, and it has opened our eyes to the fact that it is more than just a black box factory, and advanced technologies and installations are necessary for their implementation. We also interviewed technical director Gary Patton about the exciting and future of GF until 2018.
On the part of AMD, the company released its first desktop APU, combining Zen cores and Vega graphics in a desktop form factor. Both the Ryzen 5 2400G and the Ryzen 3 2200G offer attractive features: smart 720p games with four cores starting at $ 100. Together with the processors came a series of serial coolers, which disgraced the rest. AMD also launched its EPYC embedded platform, offering a range of products, like Ryzen, for integrated systems.
March: safety again
The end of the first quarter was the quietest month of the year in terms of absolute news about the processors, although a couple of important elements came to the fore. In addition to our analysis of Ryzen Threadripper coolers with large base plates, such as the Noctua NH-U14S TR4-SP3, Intel also discontinued the release of the Poulson Itanium "n-1" processor family, putting the penultimate nail in this product family.

If the Specter and Meltdown security problems were not enough, several other security issues were identified. The previously unknown security company, CTS-Labs, announced that it had discovered several vulnerabilities in ASMedia chipsets and the AMD secure processor. We examined these questions in detail, however many questions arose about how this announcement appeared: the security company did not offer companies any form of responsible disclosure (they even said it was a bad idea), did not create any strict details about vulnerabilities. the website in advance to promote the problems, hired a PR firm to process it with professionally provided problem videos, and some allegedly unrelated financial firms were ready with multi-page documents stating that the problems meant that AMD was worth zero. In our interview with the company, it was clear that technical misunderstandings had occurred, and when we asked about the sponsors of this project, the call was suddenly completed. I recorded a two-hour podcast / video on TechTeamGB, which is worth watching.
AMD, after a week to analyze the findings, subsequently released a statement on this issue. The truth is that most of the exploits were secondary vulnerabilities – they first needed elevated permissions. However, AMD confirmed that the fixes will be quickly in place. Since then, there has been no news of a security company, and the website created to promote problems no longer exists.
Source link