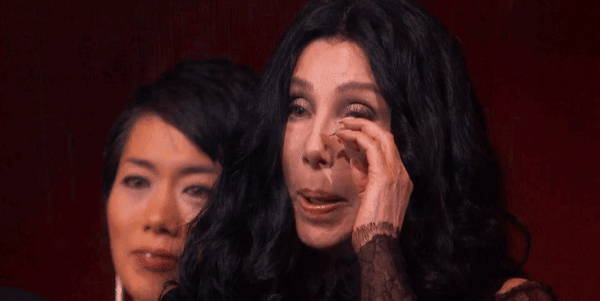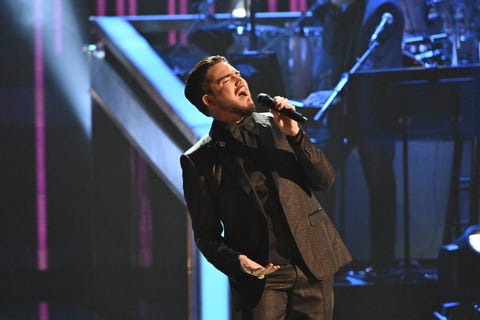 Michelle Crowe / CBS via Getty Images
It's no secret that Adam Lambert can * sing *, but during the broadcast on Wednesday evening (December 26) of the 41st Annual US Kennedy Center Award, viewers watched Lambert sing so incredibly that even Cher began to cry.
The singer honored Cher with a cut-down ballad version of her hit song "Believe", and she wiped away tears at the performance while listening.
Advertising – Continue reading below
After Lambert, Cher was also surprised when her friend Cindy Lauper went on stage to play the version of "If I could turn back time", while Adam and Cindy then performed the duet Sonny and Cher "I Got You Babe" . & # 39; also.
Speaking after the broadcast of the show, Cher tweeted that she could not find the words to describe what it was like to watch these performances.
"Attempting 2 to write feelings about Adam Lambert, singing" Believe "in words, but cannot seem 2," she wrote. "When your feelings overwhelm everything you can feel with your [heart],
"I was shocked and because of the moon, when Cindy (Lauper) came out shaking the house. SHE SAID ME, IT WAS IN LAand the moon, because my friend CINDI is one of our "great" singers.
Advertising – Continue reading below
"When Adam and Cindy sang together, this = Heaven."
While all shows, including Adam's performance, can now be viewed on CBS All Access in the USA, those of us who are in other countries have not yet been able to watch the high-quality legal version of the clip — although Adam insists that we will be able to soon
"For @cher from Kennedy Center Honors #KCHonors," he wrote along with a link to a video with a performance on YouTube, adding on a follow-up twitter: "I hope that geolocation will soon be released for international fans. They work in the subject. "
We believe you, Adam, but if they could work on it * faster *, it would be great.
---
Want fresh entertainment news and features? Just click "Like" on our Digital Spy page on Facebook and "Follow" on our Instagram and Twitter account on @ digigsspy.