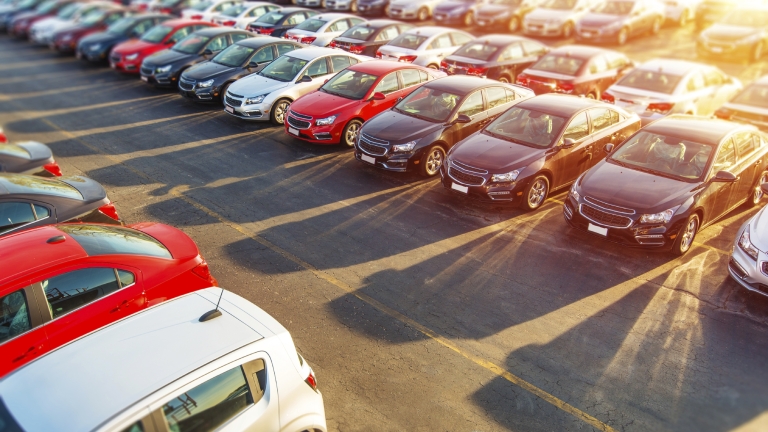 BASF – Coatings conducted a study of the popularity of automotive paints in the world and regions. According to him, the first place in the world last year was white.
Interestingly, DuPont competitors predicted the white championship ten years ago, based on data on the growth rates of its popularity, although it was only the fifth, auto-press.net recalled.
Last year, almost 80% of buyers chose the achromatic color – white, black, gray and silver. The latter in recent years has fallen from first to fourth, and now the leader – whites hold 41%.
Among the chromatic nuances in the world, blue has 8%, and red – 7%. BASF notes that these two colors, as well as other chromatic nuances are mainly used in compact and subcompact models, while in medium and large car segments the popularity of white and black is growing. In these segments, only two percent received red color, and black — 39 percent.
The popularity of whites in Europe is lower than the average on the planet, where they lead on a global scale. After the Old Continent, popularity after it is gray – 19%, the third – black color by 18%.
Blue in all its diversity is 11% – according to BASF, this color has 140 shades! In Europe, the popularity of both metals and pearls is growing – already two thirds of sales – the bigger the car, the more likely it is metallic paint or a pearl.
In the Asia-Pacific region, white is not only the first color, but it just "crushes" others with its 53%. Chromatic colors are blue and red, 6% each.
In China, the predominance of white is even stronger – 59% for light cars, whereas ten years ago it was only 10%. Customers in the Underwater Empire are increasingly paying attention to bright colors – different tonal brown and gold already occupies 4% of sales, whereas on a planetary scale, they make up only 2% and 1%, respectively.
In North America, achromatic colors occupy more than three quarters of the market, and other preferences are variations of red, blue, and brown. Other colors do not deserve attention due to more than a small participation in the automotive market.
Reflecting on the future of automotive paints, BASF emphasizes the importance of "green" developments, such as water-based paints with minimal emissions of volatile organic compounds or compositions, to reduce energy losses during dyeing and drying processes. Also important are materials that are well suited for infrared radiation, which reduces the loss of elegance in the air conditioner. It is also believed that various exotic colors such as phosphorescent compositions will not play an ascending and significant role.