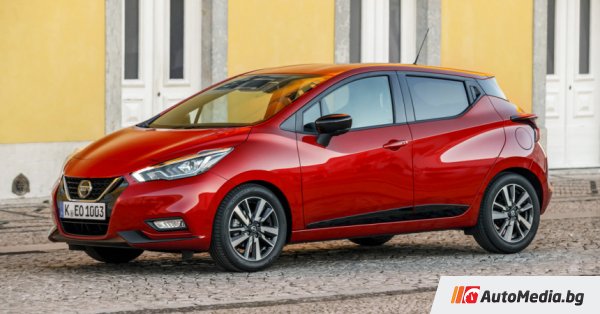 It is also expected that the next Renault Clio will be with the same units
The European version of the Nissan Micra debuted just three years ago, so it is still too early to change generations. Hatchback, however, received a major upgrade of the engine range, which should indicate what will happen with the new Renault Clio, which will premiere very soon.
The Micra will no longer be available with 900 cc turbo engines. Cm, which will be equipped with a 1.0-liter unit. They also have 3 cylinders, but their power reaches 100 hp. and 160 Nm. Previous engine capacity of 900 cu. See developed 90 hp and 140 Nm. For the new engine is available 5-speed manual gearbox or Xtronic, where the torque is reduced to 144 Nm.
The small hatchback also received a 4-cylinder gasoline engine from the 1.3-liter Energy family, which uses Nissan GT-R engine technology. The turbocharger of this unit is equipped with electric drives and optimized cooling channels, and the exhaust manifold is built into the unit. All this allows to reduce fuel consumption by 0.7 l / 100 km.
The lineup includes a 1.0 DIG-T engine with 120 hp. and 180 Nm in combination with a 6-speed manual transmission. This engine is only available for the N-Sport level with alcantara seats, rear view camera and non-blocking access.
The upgraded Micra will also be available with an old 1.0-liter, 3-cylinder naturally-aspirated 74 hp engine, as well as a 1.5-liter dCi diesel engine (90 hp). These two units are only available with a 5-speed gearbox.
Changes in appearance include a new grille and a new multimedia system in the cabin. European Nissan dealers are already taking orders for the model.
Photos: Nissan