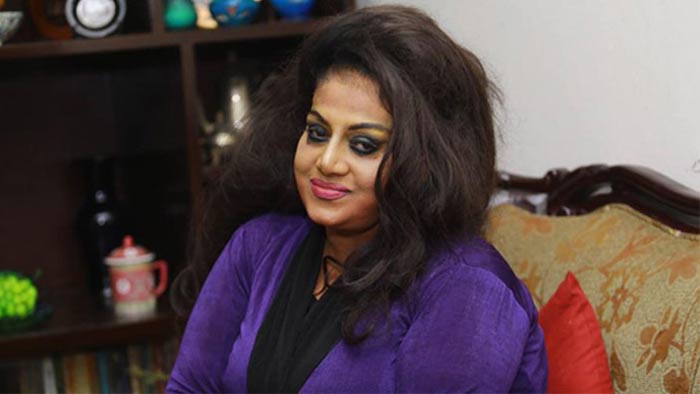 She became the star of the night with & # 39; Vaida girl & # 39 ;. And then did not look back. Nondescript hit film She gave. Then suddenly leave. Anjum Ghosh returns to acting after a long 20-year silence. And for this reason he came from Calcutta to Bangladesh. But, not returning to the film again, Calcutta returned.
On January 23, Anjum Gosh arrived in Bangladesh to work in the film Dining Room Madhur. In this film, he will play the role of the wife of Madhu Dara. According to the schedule, the filming was to begin on February 1. But he returns to Calcutta that day. Don't shoot her.
Saidur Rahman Syed, the director of the film, said: "Bedi goes to Calcutta for family reasons. But told me to return in 10 days. They have a program there. I did not want to know anything else. According to him, we will no longer talk about it. But the sister said it would not take long.
Anjum is a resident of West Bengal India for almost 20 years. He spent most of his time in his own 3-star house in Salt Lake City in the city of Calcutta. In addition, the city has two apartments in Dumdum and Rajarhat.
For some reason, the family members of Anjum Gosh called him yesterday (January 30) from Calcutta to go fast. That is why he is going to Calcutta on February 1.
Omar Sani plays Madhudara in the Madhur Canteen. And in the role of journalist Musumi. In the film Madhu's life will be released from 1964 to 1971.
In this regard, before independence, Anjum Ghosh danced and sang to travel to Bholanath Oprah, Brahmanbaria. In 1982, his film debuted in Saudagar, directed by F. Kabir Chowdhury. This image was commercially successful. Then she became the star of "Waida girl" and turned into a night star.
alternating current