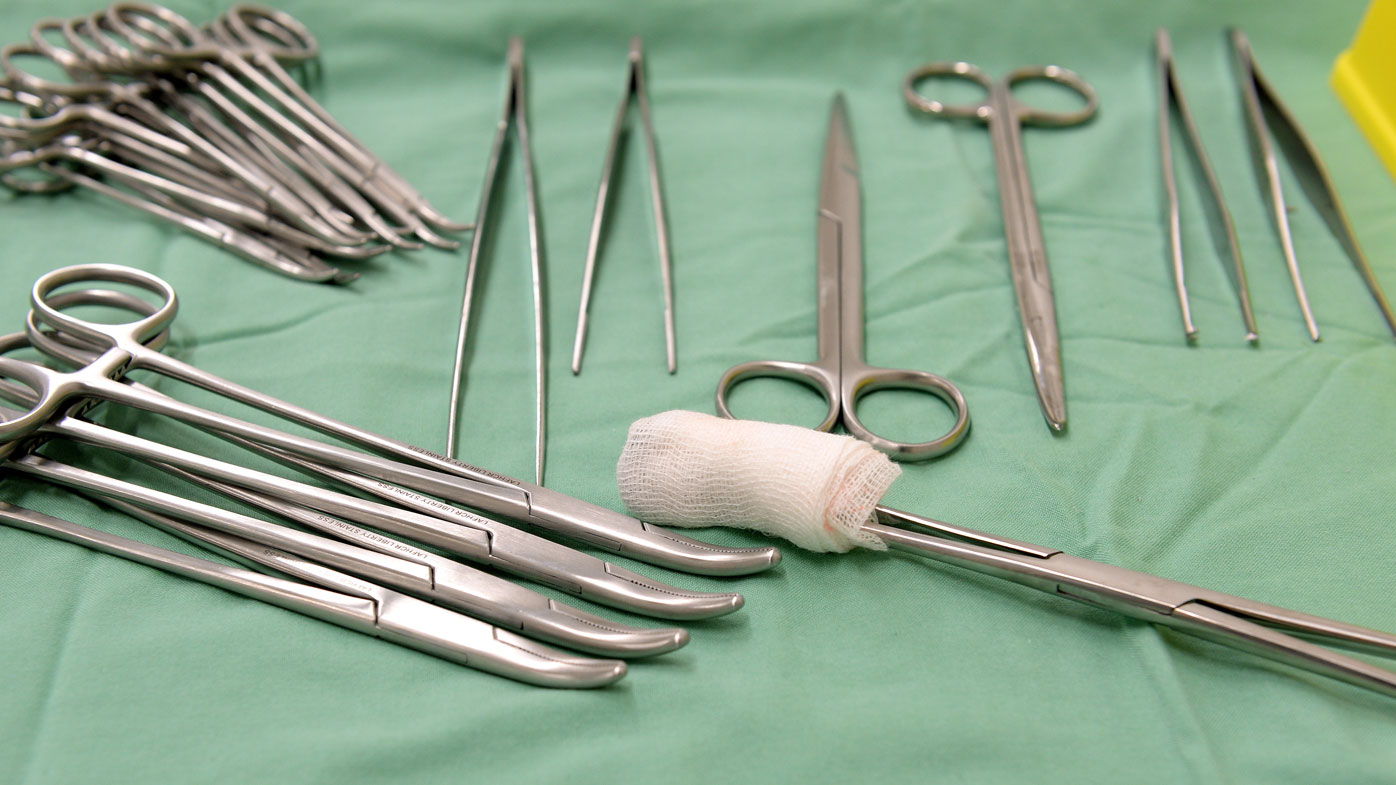 After the medical instruments were left in their bodies, more than 20 people were forced to undergo unnecessary procedures in the hospital.
The report of the Productivity Commission on publicly-funded health services required a re-operation or additional medical procedure for one patient within one year after the "instruments or other materials" were left during the surgery.
Of the 23 patients, eight were from hospitals in New South Wales, seven from Victorian hospitals, and two from Queensland hospitals. Two more from hospitals in Western Australia, and four from hospitals in South Australia.
The report, which was published today, also indicates that more than 430,000 patients were either poisoned, injured, or had an infection while in hospital for 12 months until 2016–17.
Of this number, more than 167,000 patients received injuries and poisoning, including from the adverse effects of drugs, while more than 215,000 patients underwent procedures "causing abnormal reactions or complications."
More than 23,000 suffered "accidents" while in hospital, with more than 24,000 patients becoming infected after the procedure.
The report also states that 20 patients committed suicide while in the inpatient unit compared with the previous year. Over the past five years, the number of suicides in hospitals has decreased from 35 deaths in 2012–2013 to 30 deaths in 2014–2015.
Ambulances reached the most pressing patients in Perth last year, and Sydney lags behind all other Australian capitals. (AAF)
Meanwhile, ambulances reached the most urgent need of patients in Perth last year, and Sydney lags behind all other Australian capitals.
In the capital of Western Australia, ambulances delivered emergency patients within 14.1 minutes in 90 percent of cases in 2017–18.
This is compared with a 20.8-minute wait for the ambulance to arrive in Sydney, the capital with the slowest response time.
The slowest state response was in Tasmania, where 90 percent of the most urgent calls were visited within 29.4 minutes.
As soon as people arrived at the emergency department of a state hospital, the report showed that the likelihood that they would leave within four hours last year was slightly lower than a few years ago.
According to the report, in Australia for 2016–2017, there were 695 public hospitals with more than 61,000 beds for admitted patients.
Over the past 12 months, about 6.6 million patients have been discharged from these hospitals, with just over half of this number on the same day.
The budget of public hospitals throughout Australia over the past 12 months amounted to 63.8 billion dollars. This was 91.6 percent funded by the federal, state and territory governments, while 8.4 percent was funded from non-state sources.
With AAP
© Nine Digital Pty Ltd 2019