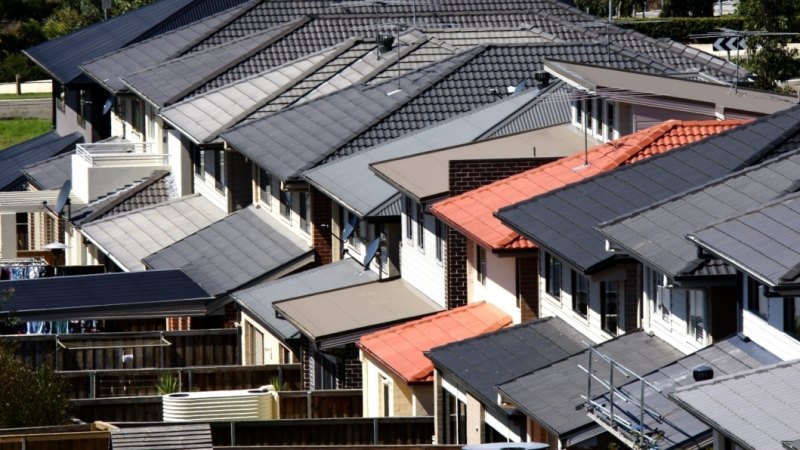 loading
In some parts of the city there are major falls. Over the past year, the cost of housing in the inner east of Melbourne has fallen by 15 percent, and in the inner south by 11.7 percent.
In Sydney, housing prices fell 10.9% by 2018. Again, the real estate sector was slightly better, and the values ​​fell by 6.9%.
Housing prices in the Sydney District area fell by 13.4 percent during the just-completed year, while in the inner south-west, values ​​fell by 12.1 percent.
Outside the two main markets, there is now clear evidence of a general fall in prices.
The cost of homes in Perth (1.1%), Darwin (0.9%), Brisbane (0.3%) and Hobart (0.2%) decreased to January. Only in the capital, Canberra, growth was 0.3%.
Hobart was the strongest property market in the country with an annual growth of 7%, but CoreLogic data suggests that even the capital of the Apple Isle is weakening.
CoreLogic senior analyst Tim Lawless said that it is clear that Sydney and Melbourne are leading the national market.
"Although there are some resistance to falling in the more affordable price categories in Sydney and Melbourne at the beginning of the recession phase, it is clear that all market segments in Australia's two largest cities are losing value," he said.
"Tight lending conditions, weakening consumer sentiment, a reduction in domestic and foreign investment, and an increase in the level of housing supply are the main factors for the deterioration of conditions."
Mr Lawless said that the biggest falls are reported in the inner and middle suburbs of Sydney and Melbourne, while the first home buyers helped to maintain values ​​in the outer suburbs.
In January, the cost of housing decreased by one percent in the country as a whole, and by 5.6 percent in 2018.
CoreLogic figures also indicate that there is a significant drop in the upper and lower tenders of the real estate market.
In the upper quarter of the Sydney market over the past year, the values ​​fell by 10.6%, and in the lower quarter – by 7.6%.
The situation is different in Melbourne, where in the last 12 months, the upper quarter fell by 12.4%, and the lower quarter fell only by 0.8%.
And in Brisbane, the top of the market was flat, while the cost of housing in the lower quarter fell by 0.7%.
Mr. Lawless said that there were few new properties on the market, but houses remained on the market longer.
The total number of new listings by capital cities is 13% lower than last year, but the total announced stock level is almost 16% higher.
In Melbourne, the total number of properties for sale is 34 percent higher than a year ago, and in Sydney – 24 percent.
Shane is a senior economic correspondent for The Age and The Sydney Morning Herald.
Source link