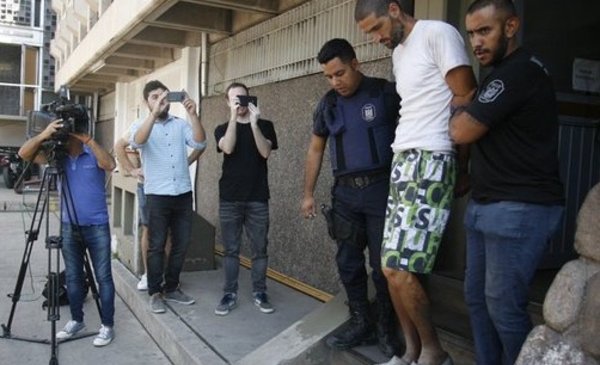 The fingerprint test identified the body of each of the Israeli sisters killed by the son of one of them, and found that Gil Pereg shot his aunt Lily Pereg and beat his mother Prihea Sarosi before bury them under stones and mud in their own home statement prosecutors.
At noon, it was explained from the body that "by comparing the fingers, it was possible to determine to whom the found bodies belong." "The body that received three shots corresponds to Lily Pereg, her aunt, and the one who received the blow or injuries from violence belongs to his mother, Prihya Sarusi," the statement said.
Meanwhile, "of the three types of weapons that were stolen in Gil Pereg's house, one of them (.38 caliber revolver) was the weapon used for death (aunts), given that the projectile was removed from the victim. Lily reconciled with this weapon, "the prosecutor's office reported.
Accused of aggravated murder and a citizen of Israel, residing in Mendoza, Gilad Pereg (also known as Nicholas and Gil, apologist for Gilad), remains in a provincial prison. The sisters Pirhiya Sarusi and Lily Pereg were searched for two weeks, and the last one who saw them alive was Gil Pereg.
Gil Pereg said in court that he last saw them on Saturday, January 12, when he ordered them to take the team back to the apartment they were renting in the center of Mendoza, and never saw them again.
Then DNA tests on blood samples and the help of dogs and experts helped to find the bodies of both victims buried in their home in the city of Guaymallen.
Source link