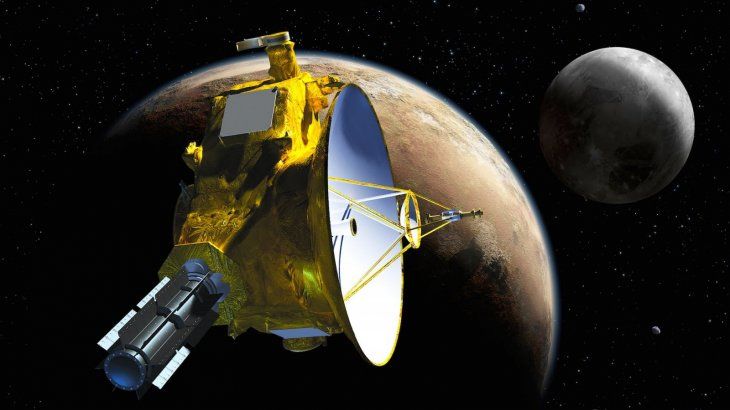 NASA's space probe New Horizons will fly over January 1 with Ultima Thule, the most distant celestial object that humankind has explored so far, located in the Kuiper belt, approximately 6,500 million kilometers from the Sun.
Ultima Thule, a name that was chosen by the public in a NASA appeal to refer to an object known until MU69 2014, comes from a term of Greek origin, used by Roman and medieval geographers to refer to a place "more beyond the known world" .
According to NASA, The New Horizons probe, which inspected Pluto in 2015, will take high-resolution images of Ultima Thule for 72 hours at a distance of 3500 kilometers to recognize its surface and composition and find out if there is an atmosphere or other celestial bodies around it.,
It is also intended to determine whether it is one heavenly object or a union of two.
Ultima Thule is located in one of the most remote areas of the solar system, known as the Kuiper belt, in honor of the astronomer who predicted its existence in the fifties, Gerard Kuiper.
The New Horizons ship was sleeping for six months until June of this year, when it resumed its journey to this mysterious celestial object, only 30 kilometers in diameter.
Scientists and astronomers responsible for this mission hope that the information gathered by New Horizons will help to better understand the formation of the solar system and how the planets were built.
Source link