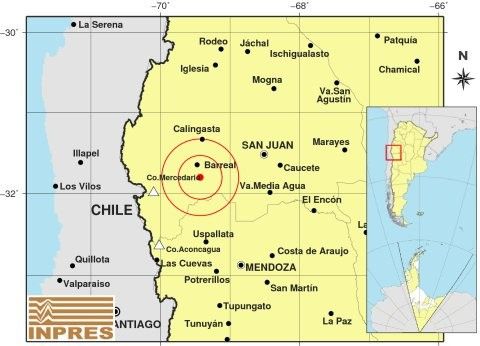 An earthquake measuring 5.4 degrees occurred this morning in the province San juan, causing concern among the population, although at the moment without serious consequences.
A strong earthquake occurred at 7:49 and was 120 kilometers deep, according to a report from the National Institute of Seismic Prediction (INPRES).
The epicenter was an earthquake 86 kilometers west of San Juan and 21 kilometers southeast of Barreal, according to the agency Not available,
The tremor was felt with intensity from IV to V in Barreal and from III to IV in the capital.
Meanwhile, it was also perceived in the city of Mendoza, with an intensity from III to IV, and likewise in San Rafael.
At the same time, the earthquake was felt in the Chilean cities of Coquimbo and Valparaiso.