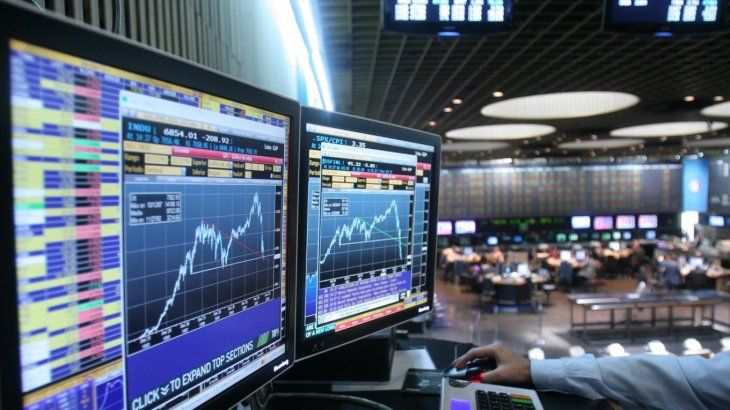 S & P Merval Index on the Buenos Aires Stock Exchange has advanced 0.5%, up to 36,218.07 points. The local stock market has been growing by about 4% since Monday.
Shares of Central Puerto (+ 4.2%); Superviel Group (+ 2.4%); and thorns (+ 2%).
It should be remembered that the Buenos Aires Stock Exchange for the first time on Wednesday exceeded 36,000 points and, therefore, updated its historical maximum in pesos after the US Federal Reserve kept rates and confirmed that it would be "patient" in future rate increases. ,
Due to the growth of global markets, the Argentine stock exchanges index S & P Merval accelerated its uptrend in the last hour of operation and grew by 1.5% to 36 037.11 points after the mark of the historical maximum value. intraday – 36,124.77 points.
After four rate increases in 2018, Fed Chairman Jerome Powell said Wednesday that the reasons for further increases were "weakened" by currents that complicate the pace of the US economy (he called low inflation and some global risks).
"In this environment, we believe that the best support for the economy is patience to assess the prospects before making any changes in the future," said the head of the Fed.
In this context, US stocks rose strongly on Wednesday, prompting local investors to expand certain positions.
Statements by the Federal Reserve have reassured markets that were concerned about a slowdown in US economic growth.
Fixed income and country risk
On the other hand, in the fixed-income segment, dollar bonds are mixed this Thursday.
Discount gives 0.3%; Bonar 2020 falls by 0.7%; Bonar 2024 is stable, while Argentina 2037 gets 0.2% and Centennial Bond 1.4%.
Finally, the Argentine country risk, which measures JP Morgan, on Thursday fell by 18 basis points to 670 units.
Source link