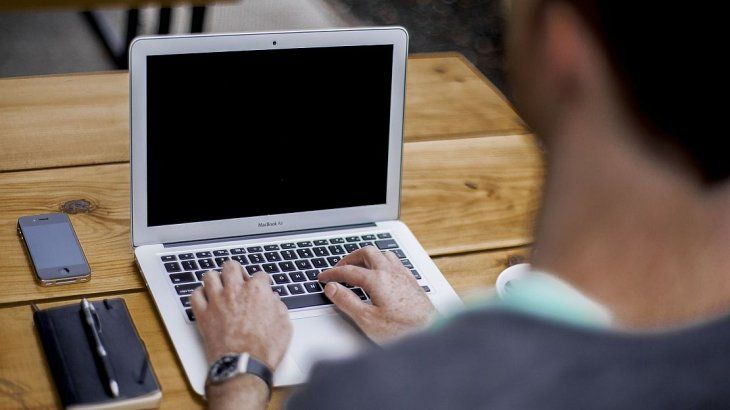 Randstad, the world leader in personnel services, unveiledlike 8 trends identified by his team of talent management specialists as the most important for the new year.
"Work as we know it is in a process of profound change around the world, and Argentina, even despite an economy marked by uncertainty, will not escape the impact of this revolution and the change of paradigms."he confirmed Andrea AvilaCEO Randstad for Argentina and Uruguay.
"Identifying and understanding the trends that are taking place in the working ecosystem is vital for organizations that need to develop and adapt to plan effective and sustainable recruitment strategies and talent management over time. "he added.
1. Sustainable technology development will become the norm.
Despite the fact that keeping up with technological advances is a challenge, today workers expect a high level of digital complexity in their areas of work. Employers must take this reality into account, giving the digital world relevance in its real dimension.introducing technologies that allow them to innovate, and providing the necessary training to help their employees use new tools.
2. Changes in how, when, where and why work will be carried out continuously.
Companies offer their employees more flexibility. This implies a greater turnover between personal and working life, so people often perform their "personal life" tasks during working hours and take their work home during the "rest" hours. Employers also understand that the commitment of their employees grows when they become involved in company goals.The reason they are making efforts is to combine the achievements of the workers with the achievements of the companies to gain a competitive advantage.
3. Training will be offered anytime and anywhere.
When companies do not offer significant opportunities for learning and growth, employees leave. Providing appropriate, timely and on-demand learning opportunities will be one of the most important strategies for retaining talent for 2019.In addition, personalized career development will also become more popular, as companies recognize the benefits of having employees committed to coaching to help them advance their professional growth.
4. Diversity and integration will be central.
Companies need to focus on diversity and involvement in order to attract a wider group of talents. Finally, Having diverse ideas and perspectives is a key ingredient in innovation. and can assist in making better business decisions. Diversity and inclusiveness are values ​​that will require the recognition of everyone, especially senior managers.
5. Employers should focus on recruiting staff on the potential of the candidate and retaining talent.
When searches remain open for long periods, companies are forced to spend more time and money on the selection and selection process, while overloaded teams become less efficient. Employers must think differently about what makes a quality candidatepaying more attention to the "essential" attributes than to the "desirable" ones. In addition, they must be creative in order to improve and encourage retention of talent in the medium and long term.
6. Company culture will influence the quality of candidates who submit to their searches.
A positive organizational culture attracts candidates who evaluate various job opportunities, therefore It is increasingly important that companies exchange external messages that accurately record and transfer their work environment.And although it is tempting to report only those positive moments that employees emphasize at their workplace, this is the key to the fact that this communication reliably reflects the company's working environment.
7. Performance measurement tools will be developed.
The internal processes for evaluating employee productivity will become smoother, including new models that provide constant feedback. This will have a direct effect on promotion processes that, instead of focusing on a few advancements in rigid and structured terms, will focus on more gradual advances and reward structures in which managers will encourage employees to take on new challenges on an ongoing basis.
8. Artificial Intelligence (AI) will strive to become a category of employment.
Although few organizations today regard technology tools as a formal part of their workforce, this changes from disruption of artificial intelligence. Artificial intelligence – albeit nascent – is a segment that grows in laborIn any case, technologies that are far from replacing a person help him to be more productive and get results that are more valuable in his tasks.
"In a context marked by the unceasing progress of technology, learning is the hallmark of any company that wants to remain attractive to the labor market. Organizational culture, sustainability, social commitment and diversity will be the key all-important assets of the employer brand, before candidates who give priority to companies that offer them work with a goal. To these trends is added the constant search for more flexibility, another factor that grows and is crucial for the preservation of talent ", he stressed Andrea Avila,
Each company is different, but the leaders of organizations that spend time assessing the impact of these trends on their companies will be better prepared to keep their flexible, creative and profitable companies that look to the future, in which changes are consolidated as permanent,
Source link